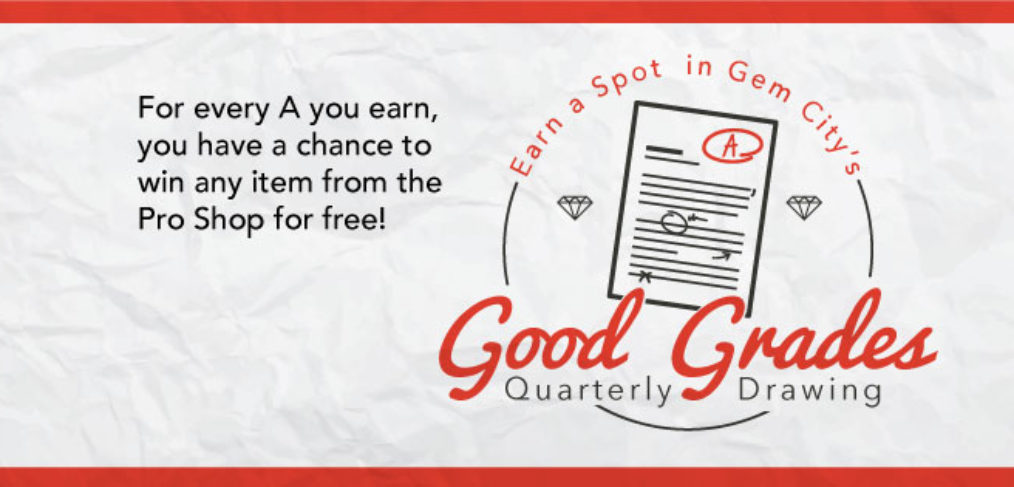 Good Athletes, Great Minds
The start of the school year is one of our favorite times of the year at Gem City — yellow school buses, the smell of crayons, fresh notebooks waiting to be filled.
There's so much excitement around the new school year, so we wanted to add to it and help keep Gem City's little athletes motivated with our new Good Grades Quarterly Drawing.
The idea is this: For every A you earn, you have a chance to win any item from the Pro Shop for free!*
Just bring in your report card to the Gem City office at the end of each quarter to enter. Your name will then be entered into a drawing for each A (or equivalent) that you earn!
The Good Grades Quarterly Drawing will occur following the end of each school quarter. The winner will be posted in the gym and announced on our website and social media.
*Pro Shop items do not include class tuition.