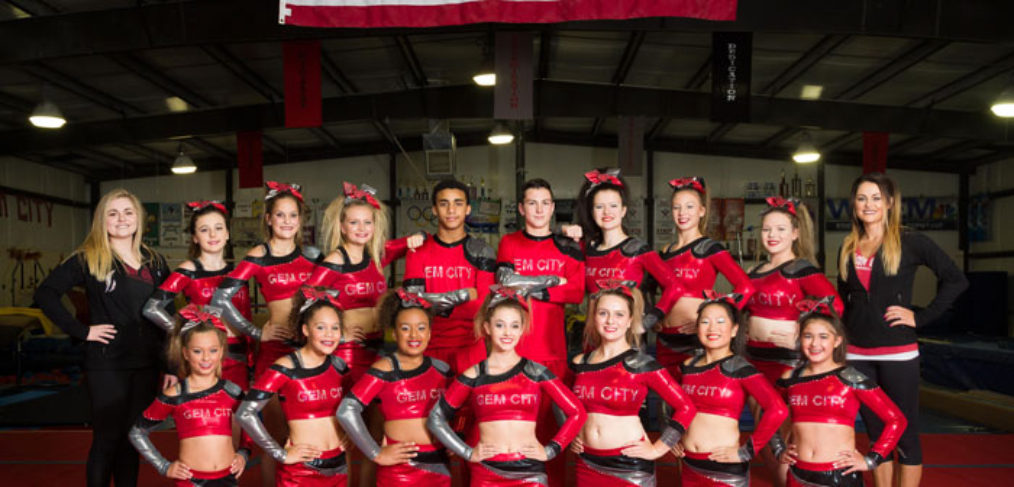 All Star Cheer Tryout Date Announced
All Star Cheer Squad tryouts for the 2018-2019 season will take place on Tuesday, May 15 at Gem City Gymnastics & Tumbling. The tryouts is available for anyone 10 years of age or older.
This tryout includes a mandatory practice from 4:30-5:30 p.m. with closed tryouts starting at 5:45 p.m. Parents must be present when dropping their child off for tryouts to fill out paperwork. This is required in order to participate in the tryout.
The new 2018-2019 squad will be announced within 48 hours of the tryout. Practice for the new squad then begins on Tuesday, June 5 from 6:30-8:30 p.m.
Still have questions about cheer tryouts?
Attend Gem City's All Star Cheer Squad info meeting on Thursday, April 12 from 7:30-8:30 p.m. at the gym.
At this meeting you will learn about the squad, tryout process, season, time commitments, and costs of Gem City All Star Cheer Squad.
This is all for your information. Attending this meeting in no way requires you to tryout.
For those interested in trying out for next season, the required dates and times below should be noted.
Choreography weekend – July 6-8

Friday 2:00-6:00, Saturday & Sunday 9:00-5:00 with an hour lunch break each day

Summer practice beginning June 5 for 10 weeks, every Tuesday 6:30-8:30.
Fall / Spring practice (school year) beginning August 25, every Saturday 8:30-10:30 a.m.
---
---
You can read more about Gem City's All Star Cheer Squad here.