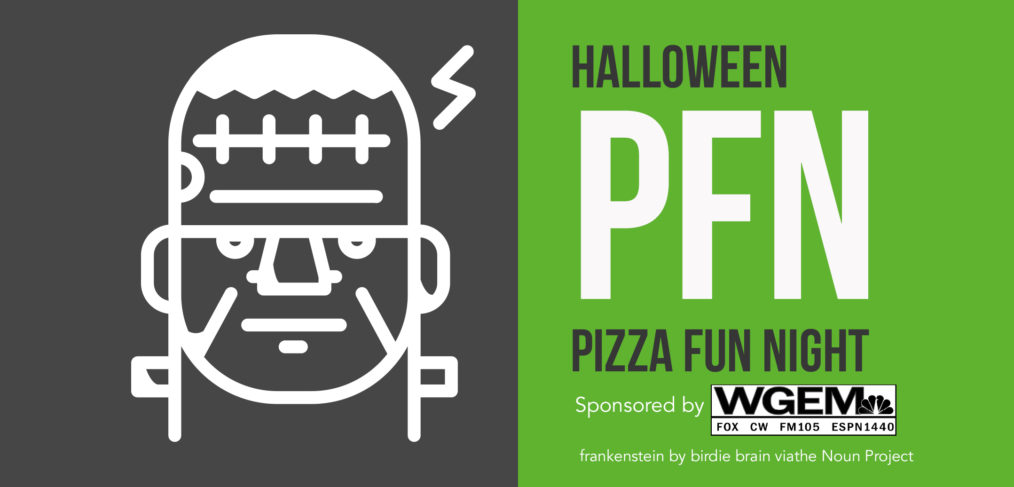 Event: Start planning your costume for our October Pizza Fun Night
Gem City will hold its annual Halloween themed Pizza Fun Night on Friday, October 26 from 6:30-9:30 pm. This Pizza Fun Night is special because it's when our annual costume contest will happen! The costume contest will happen first, so bring a change of clothes if you can't play comfortably in your costume!
The event costs only $13 for members and $16 for non-members. Any child age 4 or older is welcome! Kids get to play games, experience open gym time, eat pizza, drink soda, and have fun with their friends!
Pre-register now to make sure your child has a spot. Limited space available.
Pizza Fun Nights are popular and because of the great turnout, you must pre-register due to limited space. Registration is open now– you can call 217.224.8491 or visit the Gem City office to register.
Pizza Fun Nights are sponsored by WGEM.