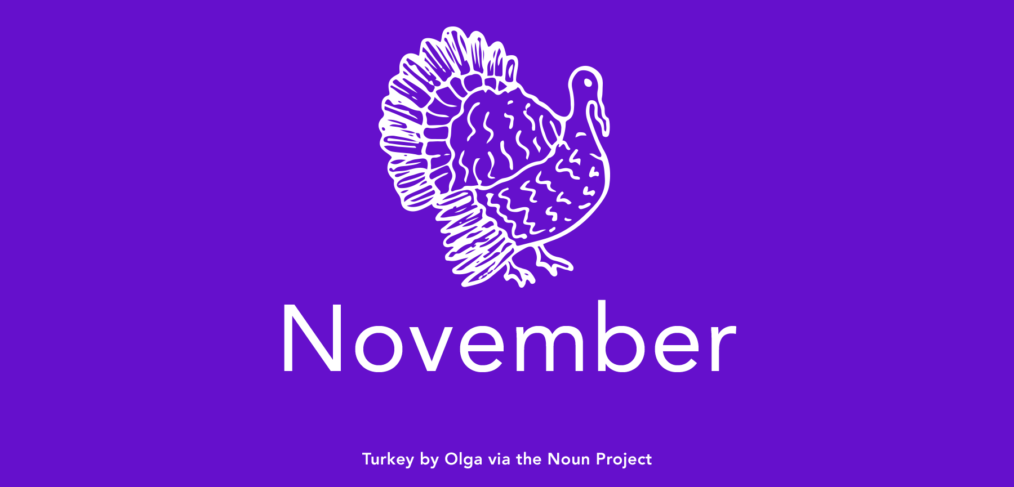 November 2018 Newsletter
Fall classes are flying by and it's time to think about spring schedules!

Scheduled Break: The gym will be closed from Wednesday, November 21 to Sunday, November 25 for Thanksgiving.
Preparing for Spring Classes
Evaluations
Evaluation Week will begin November 12. Coaches test each student during class and provide a written recommendation for your child's class next session.
If you have questions about the evaluation, please don't hesitate to speak with your child's coach.
Spring Schedules
The spring schedule with pricing information will be available online starting November 5. Each child will also be given a printed schedule during the week of evaluations.
Spring Registration
Sign-up for spring classes begins Monday, November 19. Half of tuition and the registration fee is due upon registration. The Spring session runs from January 2 to May 14.
---
Get a jump on your shopping now!
---
Two New Programs for Spring:

Parkour and Adaptive Gymnastics
Gem City will offer weekly Parkour and Adaptive Gymnastics programs during the Spring 2019 session.
The Intro to Parkour class will be every Sunday from 6-7 p.m., starting on February 3.
Parkour is a one hour class, priced just like all of our other one hour classes. It's open to adults and anyone ages 7 and up. This price is included in family max/ team family max.
Gem City's new Adaptive Gymnastics class will be offered for children ages 5-12 with differing abilities or special needs. The focus will be on growth and development in the following areas: gross motor coordination, sensory processing, language concepts, social skills, and being a kid while having fun!
This will be a half-hour class from 3:45-4:15 on Wednesday afternoons when the gym is more quiet. It'll be priced the same as our other 30 minute classes. Every new athlete gets to attend the first class as a "trial" to make sure they like the class enough to make the full session commitment.
---
Upcoming Event
Winter Wonderland Pizza Fun Night
Friday, December 7 from 6:30-9:30 p.m.
Limited space available. Pre-registration required. Members $13, Non-Members $16 | Ages 4+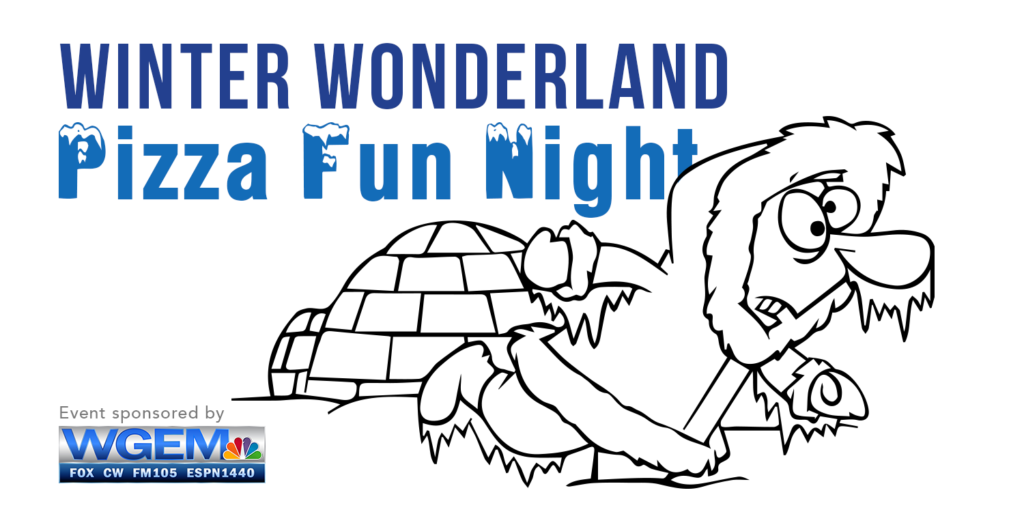 ---
Weekly Fun!
Preschool Playtime*
This is our weekly, day-time open gym for our little gymnasts. Preschool Playtime will be on Wednesday's from 9:30-11:30 am for only $5 and is exclusively reserved for children 6 and under.
*Not included in Family Maximum
Adult Gymnastics*
This weekly open gym time gives adults the opportunity to bounce on the trampoline, learning new tumbling, or just use a padded area for your latest yoga move. Adult Gymnastics will be on Wednesday's from 7:45-9:00 pm for $9.
*The price of this program is included in Family and Team Maximums.
Please note that there will be no Preschool Playtime or Adult Gymnastics on November 2, December 19, and December 26.
---
First Good Grades Drawing on November 16
For every A (or equivalent) you earn on your report card, you have a chance to any item from the Pro Shop for free! We have a drawing after each quarter, and the first will happen on November 16. Simply stop in the office with your report card to enter!