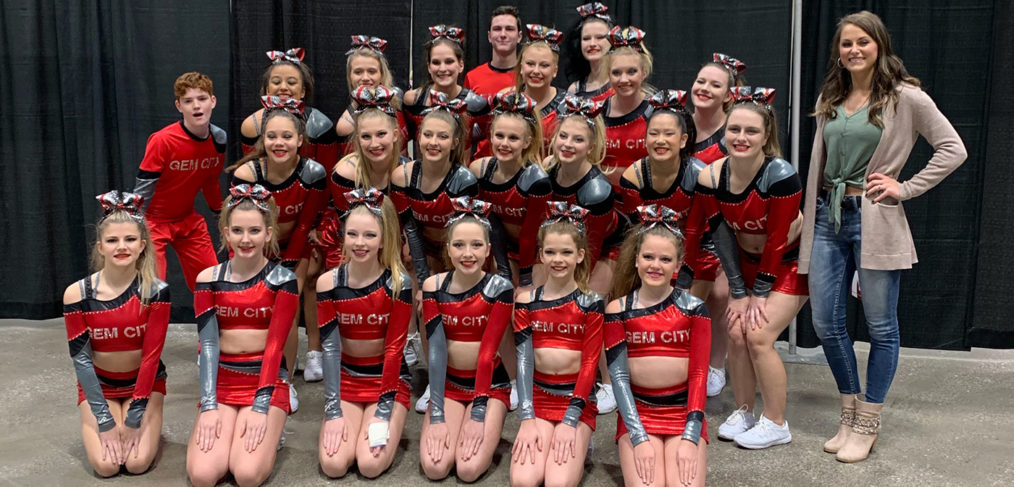 All Star Cheer Season Starts Strong
Gem City's All Star Cheer Squad kicked off the season at the American Cheer Power Patriotic Open Championship meet in Kansas City with a strong second place.
The 2019-2020 squad is bigger than in past seasons with a ton of great talent! Scroll below the video to read complete list of squad members.
2019-2020 Gem City All-Stars
Liz Robertson
Reagan Woolen
Madelyn Frericks
Sarah Shumake
Alysea Sperber
Morgan Miller
Ashley Leonard
Morgan Elston
Randle Guymon
Emmalynn Pritchard
Kenzie Scheufele
Kaitlyn Drew
Jazmyn Lewis
Abby Barnes
Emma Wilson
Autumn Speckhart
Madison Altgilbers-Hochgraber
Madison Kent
Whitney George
Irelyn Plenge
Gage Woolen
Abby Fenton
Mia Lewis