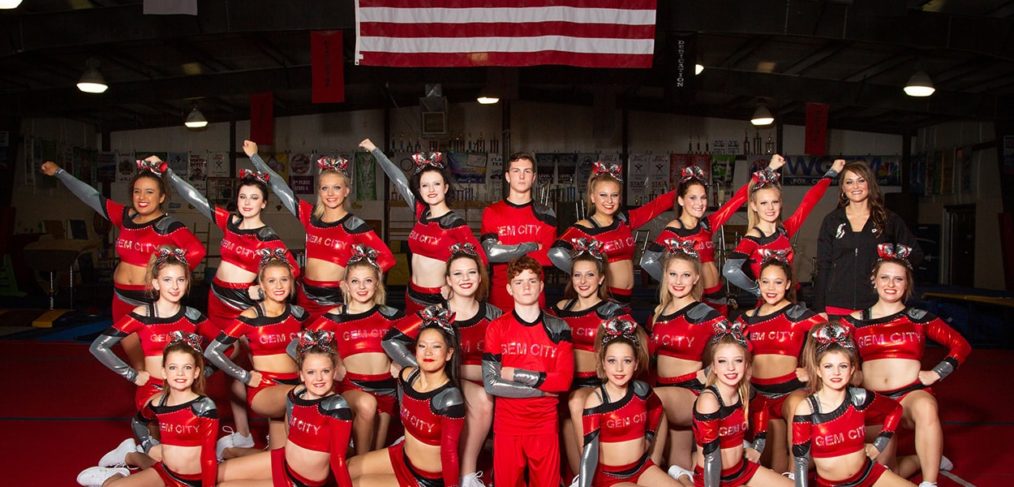 🏆🙌 All Star Cheer Squad Qualifies for Nationals
Gem City's All Star Cheer Squad had a good reason to be excited for their 8:30 am practice this Saturday—a bid to nationals was extended to them following a strong performance at their first competition of the season in Kansas City!
The squad placed 2nd at the American Cheer Power Patriotic Open Championship competition with a score of 92.75. National bids are only granted to squads earning a top three placement.
The athletes on Gem City's squad will travel to Virginia Beach, Virginia, in early May to compete. This competition is hosted by the United States All Star Federation. The squad is coached by Hope Huff and Ashley Schralla. You can read more about our all star cheer program here. See a full list of the squad members below.
2019-2020 Gem City All Star Squad
Liz Robertson
Reagan Woolen
Madelyn Frericks
Sarah Shumake
Alysea Sperber
Morgan Miller
Ashley Leonard
Morgan Elston
Randle Guymon
Emmalynn Pritchard
Kenzie Scheufele
Kaitlyn Drew
Abby Barnes
Emma Wilson
Autumn Speckhart
Madison Altgilbers-Hochgraber
Madison Kent
Whitney George
Irelyn Plenge
Gage Woolen
Abby Fenton
Mia Lewis