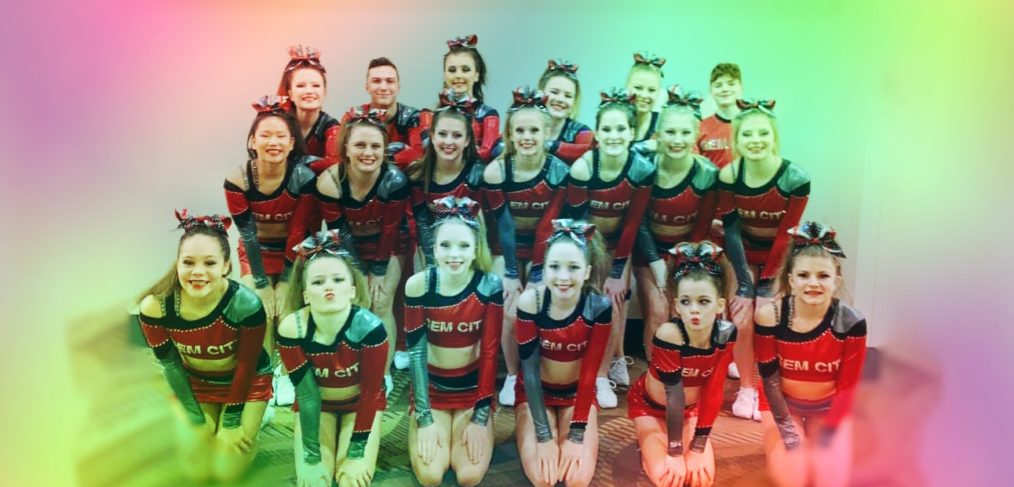 UPDATED INFO: 🎉 Our Nationally Ranked All Star Cheer Program is Looking for You!
🤪 Who & What:
Gem City will be forming TWO all star cheer squads, and you should tryout! Boys and girls of all ages and skill levels are encouraged!!
There will be a level 2 senior squad for ages 13-18 and a second squad for ages 6-12. We don't know what level our younger squad will be yet, so almost anything is possible!
Boys and girls must be in between the ages 6-18 (as of August 31, 2020).
🌎 When & Where:
Info Meeting: Wednesday, May 6 @ 7:30 pm in the lobby Contact us instead!
We have canceled the Informational Meeting for the All-Star Squad Tryouts.
All boys and girls interested in our 2020-2021 cheer squad MUST message the gym's Facebook page or call 217.224.8491 and leave a voicemail by May 6. We need either your email address or your mailing address.
All of the information about financial commitments and time commitments will be emailed or mailed to you.
Tryout: Tuesday, June 2 from 6:30-8:30 pm
All-Star Squad tryouts (for both squads) will take place Tuesday, June 2, 6:30-8:30pm. Within 48 hours after tryouts each athlete will receive an email with their tryout status. Those that make the squad will begin summer session practice times the second week of June.
Parents must be present when dropping their child off for tryouts to fill out paperwork. However, parents aren't allowed to observe tryouts.