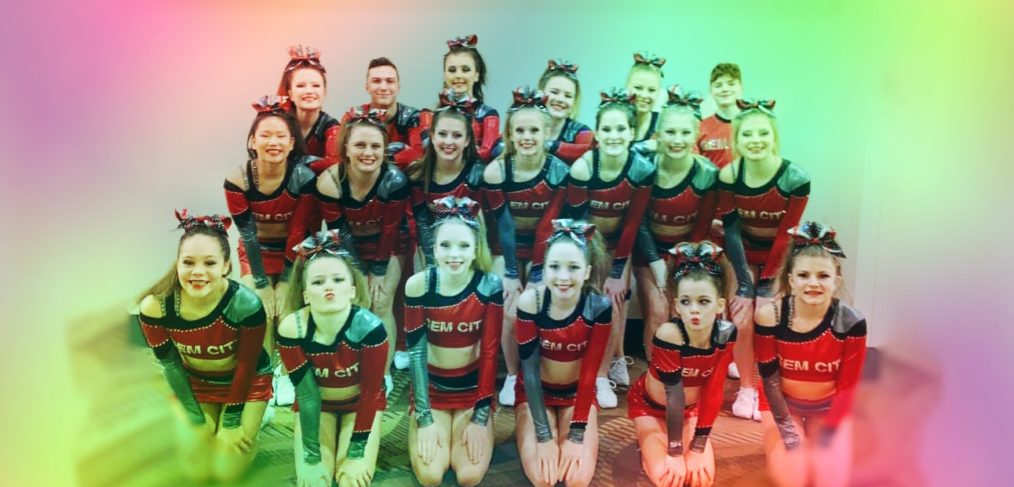 🎉 Talent Alert: Our Nationally Ranked All Star Cheer Program is Looking for You!
🤪 Who & What:
Gem City will be forming TWO all star cheer squads, and you should tryout! Boys and girls of all ages and skill levels are encouraged!!
There will be a level 2 senior squad for ages 13-18 and a second squad for ages 6-12. We don't know what level our younger squad will be yet, so almost anything is possible!
Boys and girls must be in between the ages 6-18 (as of August 31, 2020).
🌎 When & Where:
Info Meeting: Wednesday, May 6 @ 7:30 pm in the lobby
All boys and girls interested in our 2020-2021 cheer squad and the tryout process should attend! We'll discuss the tryouts, financial and time commitments, and hard work required for the squad.
If you have questions or are unable to attend, stop to chat with a coach, or stop in the office.
Tryout: Saturday, May 16 from 8:30-10:30 am
Interested athletes must attend a closed practice and tryout from 8:30-10:30 am. All ages and skill levels will tryout on this day.
Parents must be present when dropping their child off for tryouts to fill out paperwork. However, parents aren't allowed to observe tryouts.