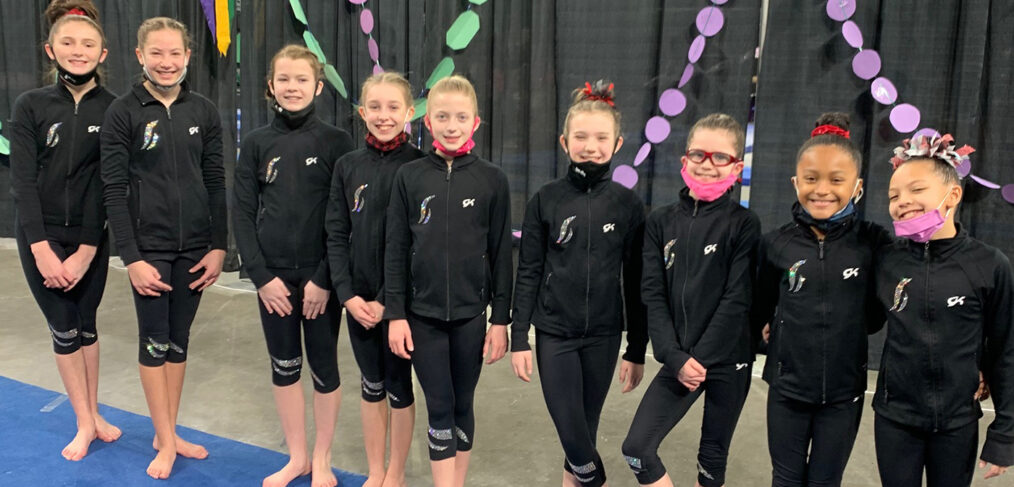 Gymnastics Team Parades to Mardi Gras Invitational
Mardi Gras Invitational in St. Charles, MO. was a fun weekend for our gymnastics team!
Congratulations to all of our Level 3 athletes that qualified for State this season too – this was their last qualifying meet of the season. Plus, our Level 4 girls earned 4th place team award as well!
Gymnastics team coaches include Jacob Huff, Hope Huff, and Sarah Shumake. You can read more about Gem City's gymnastics program and find our meet schedule here.