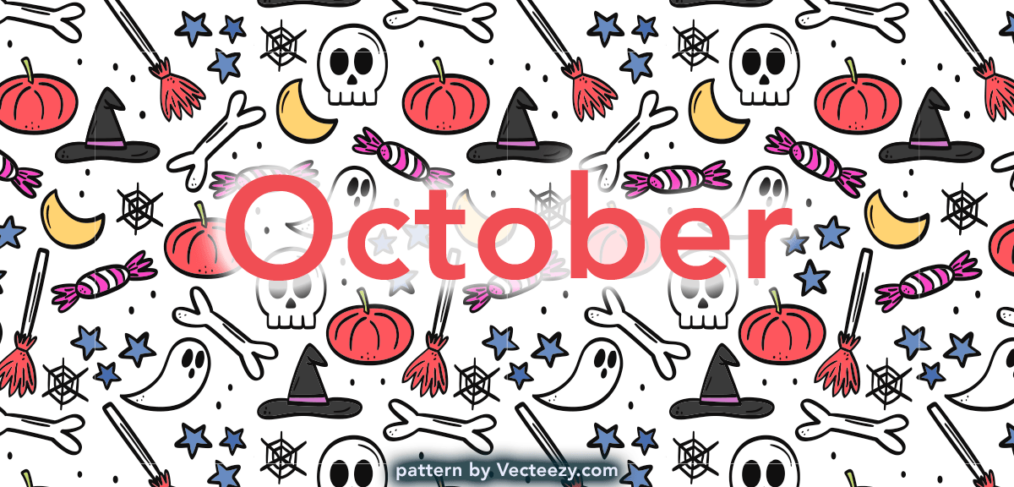 October 2021 Newsletter
Spooky season is one of our favorite times of the year! Our Halloween Open Gym will happen on Friday, October 29 and will include a costume contest. Even better is that the week of October 25th is Halloween theme week for all class kids. Let's get festive and celebrate Halloween. We'll even have a special treat for all the kiddos after class.
We hope you've noticed some of our recent improvements. They include a resurfaced parking lot and all new lighting inside the gym! We are excited for the new energy efficient lights and have noticed a huge difference. We didn't realize how dim it was in the gym until now! We are also loving the new foam on our rod floor and slat floor. Also, you don't see it but our back office got a makeover earlier this session and our staff are loving their new break space.
Happy Halloween,
Katie Cernea
---
Get your costumes ready!
Gem City will have a Halloween Open Gym on Friday, October 29 from 6:30-8:30 pm. In addition to our usual fun, we'll be having a costume contest!! Open gyms offer kids a chance for two hours of supervised play time with their friends. Check out the Facebook event page.
***Limited space available. Pre-registration required by October 28.
The event costs only $12 for members and $15 for non-members for two hours. Any child age 4 or older is welcome!
Open gym nights are sponsored by WGEM.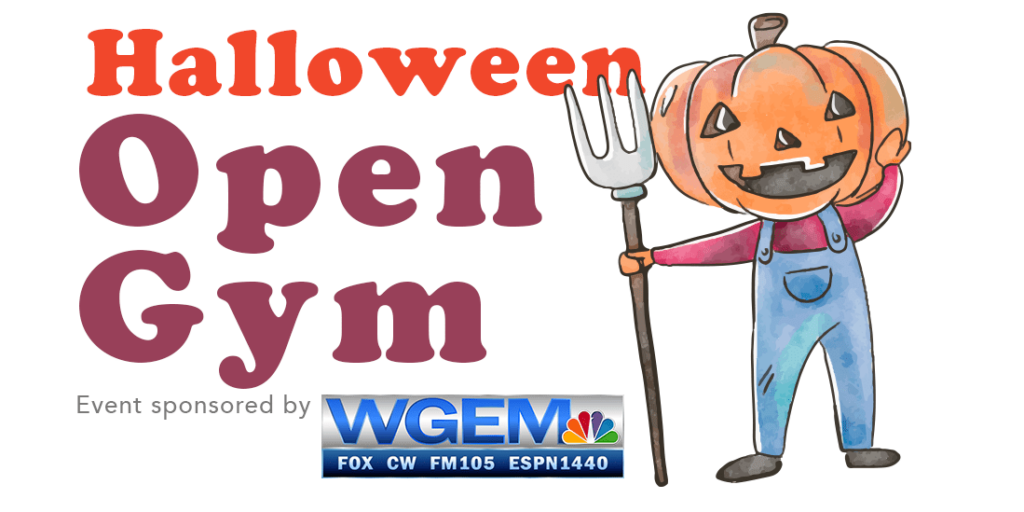 ---
Notes for October
👶🏽 Preschool Playtime & the Holidays
We will be open for Preschool Playtime November 24, December 22, and December 29. So plan on spending a few holiday hours with friends in the gym!
👁 Keep an Eye on the Calendar
Fall session ends Saturday, December 18.
In class evaluations will be the week of November 15.
Spring session registration begins Monday, November 22.
Spring session starts Monday, January 3.
🌷 Spring Schedule Coming Soon!
Look for the spring session schedule to be available online November 8!
💡 Tuition Reminder
Fall tuition was due in FULL on October 1. If you haven't yet paid your balance, a late fee has been added to your account. All accounts MUST be paid in full in order to reserve a spot for the spring session.
🦃 Scheduled Breaks
The gym will be closed to classes Wednesday, November 24 – Sunday, November 28 for Thanksgiving. We WILL BE OPEN for Preschool Playtime on November 24, though, so bring your friends and family and burn off some energy!
---
Sign Up for Gem City's Email List
We'll send you this newsletter right to your inbox each month. Please you'll be one of the first people to know when new class schedules are available.
---
The Last Day to Order is Approaching!
We are wrapping up our celebration of Gem City's 15 years in business. Thanks for being a part of it! The LAST day to order an anniversary t-shirt or leotard is Saturday, October 30. Find the designs below! You can find the order forms here or you can stop into the Pro Shop.
---
Thinking About the Holidays?
You're in luck! So are we! Gem City is restocking the Pro Shop for the holiday season, so make sure to pop in if you're looking for a stocking stuffer!
---
Shout-out to Gem City's Sponsors!
Destination Travel and Quincy Tractor are proud supporters of our Gem City athletes! We are grateful for their support!
---
Next Event
After the October Open Gym, Gem City's next open gym will be on Friday, December 3. We are super excited for it because we are partnering with the Quincy Children's Museum. They will be setting up special activities!