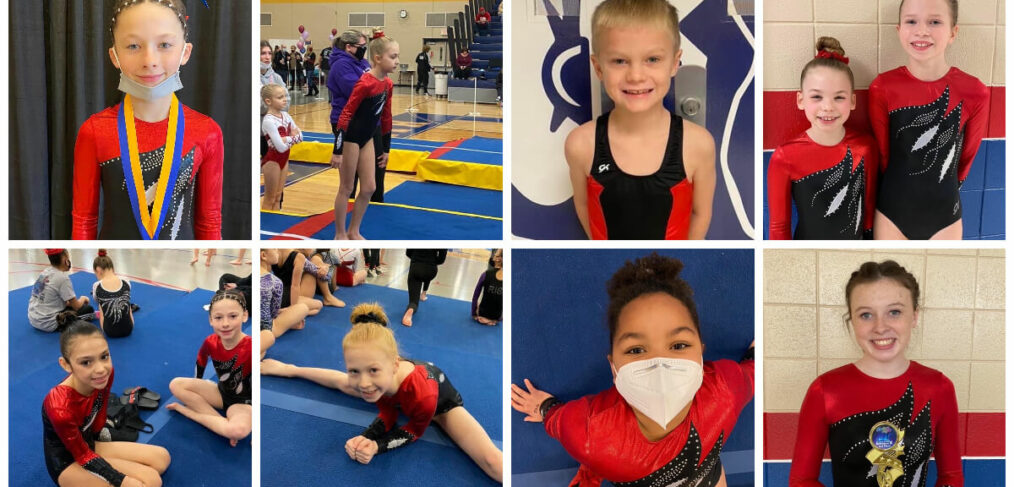 Tumblers Compete at USTA Elite Team Trail
The USTA Elite Team Trial & Super Invitational took the Gem City Tumbling Team to Belvidere, IL. Gem City had a great competition. We are so proud of all our athletes hard work and dedication. Here are the results.
Tumbling team athletes are coached by Zeke Cernea, Laci Heller, Anne Nash, and Lydia Schrand. Read more about the Gem City's tumbling team here.
Meet Results
Henry Keppner – Sub Novice – 1st 🥇 
Maddy Gibbs – Advanced – 2nd 🥈
Bella Slater – Sub Novice – 2nd 🥈
Alaina Nichols – Sub Novice – 4th
Ryli Zahringer – Sub Novice – 4th
Millie Stewart – Intermediate – 4th
Naomi Bliven – Sub Novice – 5th
Maddi Wiseman – Novice – 5th
Ellisyn Stratman – Intermediate – 6th