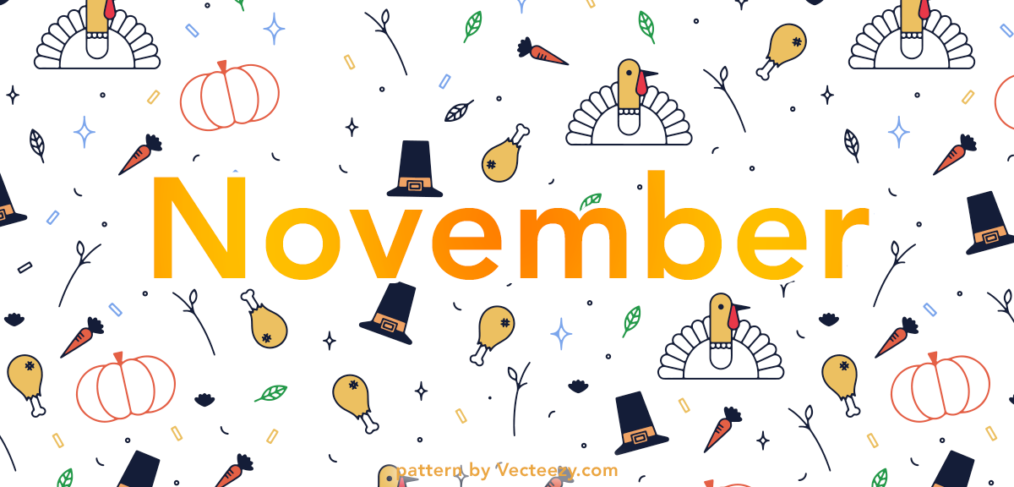 November 2022 Newsletter
We've been having an exciting few weeks as the Tumbling Team and the Senior All-Star Cheer Squad kicked off their seasons! The squad has already qualified for Nationals!!
Get the highlights here:
Also, please note that Preschool Playtime WILL take place Wednesday, November 23 (the day before Thanksgiving), but WILL NOT take place Wednesday, December 21, and Wednesday, December 28 (over Christmas break).
---
Spring Class Schedule Available Now, Evals Happening Soon
Explore Gem City's full spring schedule now! Registration begins on Monday, November 21.
In-class evaluations happening now.

Each child will receive an evaluation from their coach on what the best class for next session would be.

Spring registration begins Monday, November 21.

All registrations will be done in person or over the phone. No payment is due until the first week of class (second class for all new trials). And our registration form is made available online, so no extra trips to the gym are necessary!

If you are a new or prospective athlete, you do get to attend the first class as a trail before making the decision to fully enroll!

No payment of obligation to enroll unless you decide you like it!
---
Get a Jump on the Holidays!
🟢 Ending in November >>> Get a $15 gift card to use on a future purchase when you spend $100 (before taxes) on Pro Shop merchandise!
🟢 All Gem City shirts, sweatshirts, and hoodies are 20% off!
🟢 All new GK leotards are 20% off.
---
November Notes
🎄 Upcoming: Theme Week
Get festive during the week of December 12! Wear those ugly sweaters, Christmas light necklaces, or even surprise us!
🗓 Scheduled Break
Thanksgiving:

Wednesday, November 23 – Sunday, November 27
👀 Tuition Due
Fall tuition was due on October 1. Please makes arrangements in the office if you have a standing balance.
🎉 Book Your Birthday Parties Early
Birthday parties are booking about six weeks in advance, so call us at 217.224.8491 to schedule your party! Think about adding a theme to your gymnastics party >>
---
Upcoming Events
Adult Gymnastics Open Gym
Come bounce around on November 18 from 6:30-8:30pm. No kids allowed!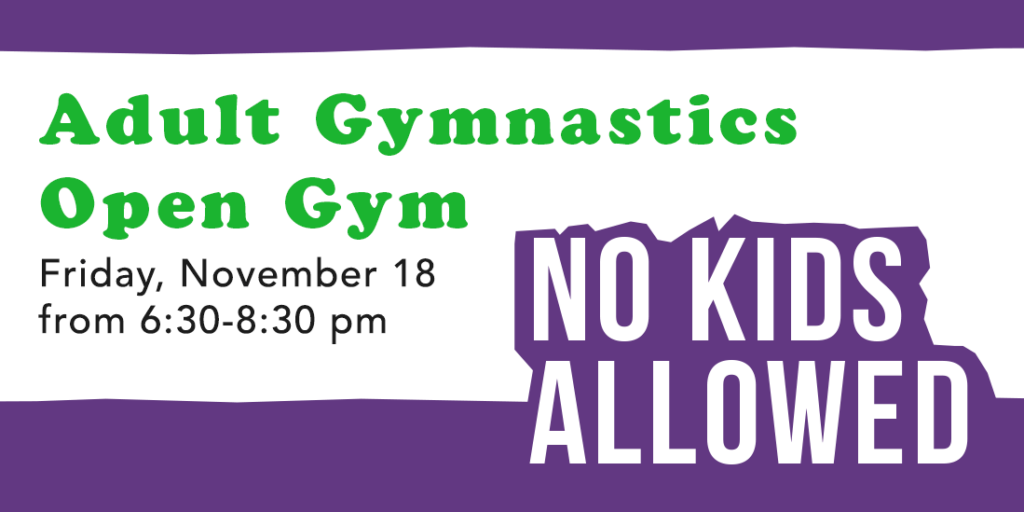 Last Event of the Year
Gem City's last Pizza Fun Night of 2022 will be held on Friday, December 2 from 6:30-9:30 pm.