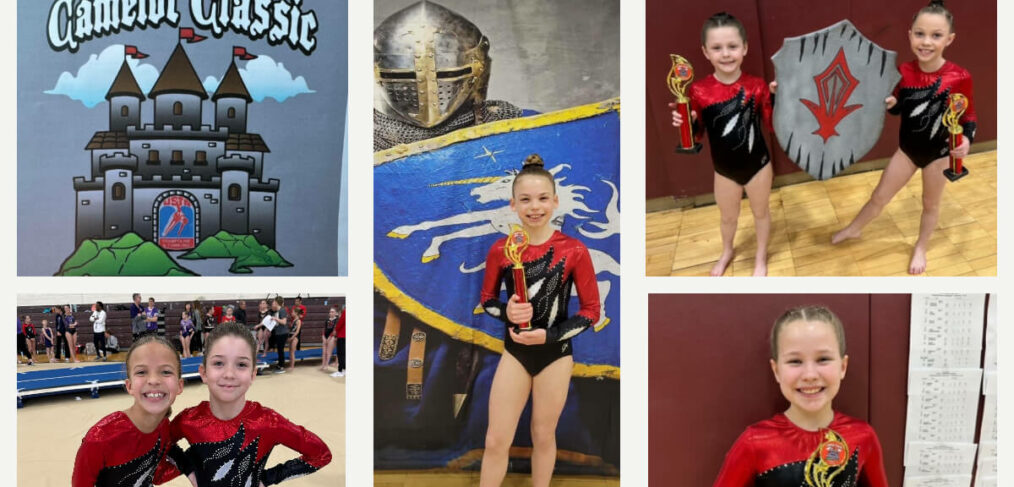 Tumblers Win Big in Belleville
Eighteen of Gem City's team members competed at the Camelot Classic in Belleville, IL and eight of those 18 athletes finished in 1st place in their divisions. Thirteen of those 18 finished top three in their divisions.
The results were amazing!!
Tumbling team athletes are coached by Zeke Cernea, Anne Nash, Sydney Sherman, and Lydia Schrand. Read more about the Gem City's tumbling team here.
Meet Results
Ashlyn Akerson – Advanced – 1st 🥇
Ruby Akerson – Advanced – 1st 🥇
Josalyn Miller – Sub Advanced – 1st 🥇
Ellisyn Stratman – Intermediate – 1st 🥇
Henry Keppner – Intermediate – 1st 🥇
Hadley Trowbridge – Sub Novice – 1st 🥇
Niah Vazquez-Epperson – Sub Novice – 1st 🥇
Morgan Venveryloh – Sub Novice – 1st 🥇
Sierra Bergman – Sub Advanced – 2nd 🥈
Hadley Fry – Sub Novice – 2nd 🥈
Bella Slater – Novice – 2nd 🥈
Esther Vazquez-Epperson – Sub Novice – 3rd 🥉
Madilynn Wiseman – Novice – 3rd 🥉
Naomi Bliven – Novice – 4th
Jamie Burton – Sub Novice – 4th
Dorothy Boehmer – Intermediate – 5th
Mayvee Miller SubNov 6th
Ryli Zahringer – Intermediate – 6th