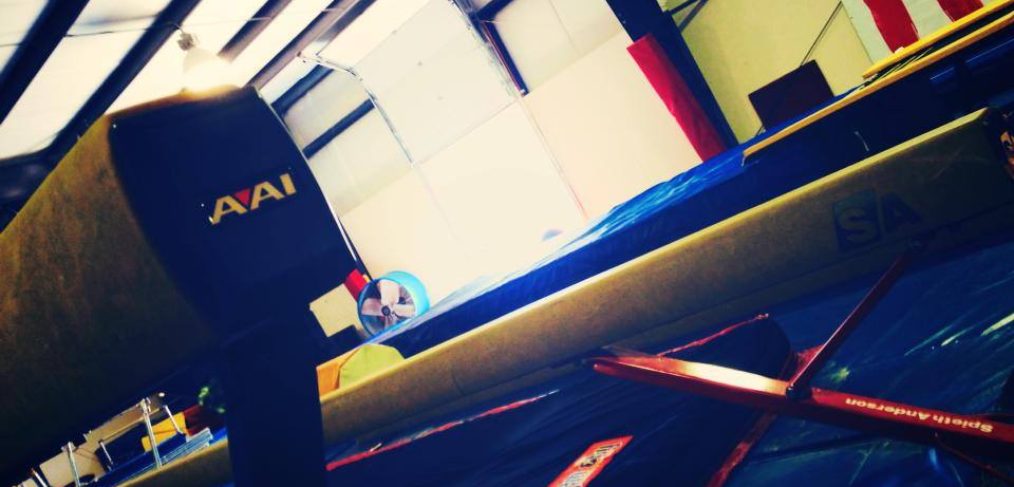 Enjoy gymnastics at any age!
We can't tell you how often people say to us: "I wish I would have done gymnastics as a kid." Well, we're here to tell you that an active lifestyle shouldn't stop because you're not a child anymore. (Just check out the video below!)
The physical strength, flexibility, power, agility, coordination, and balance needed for gymnastics is just as important in adulthood as it is in childhood. Because of this Gem City offers adult gymnastics every Wednesday from 7:15-8:30. It's $9 per time and there's no commitment.
Gem City offers adult gymnastics as an hour and fifteen minute open gym. Participant experience levels range from absolutely none to former competitive gymnasts and tumblers. Though most focus on tumbling skills, athletes are free to work on any gymnastics and tumbling events.
Each open gym begins with a skills based warmup then participants are free to work toward their individual goals.