Gem City offers gymnastics, tumbling, cheer, and kinder gem classes. These can be started as young as 18 months and still enjoyed into adulthood.
Our classes present an opportunity to learn and gain strength from the chance to make new friends and build self-esteem to the development of motor skills and the many benefits of exercise.
Gem City coaches athletes with a system of progressions to move each athlete toward their full potential. We do this for two reasons: 1) safety and 2) good basic skills are the key to the big fancy skills.
To enroll in classes, simply stop by or call us at 217.224.8491. Not sure which class is right? We can help! Just ask.
Learn More, Save More
Attend class more than once a week and get your second class 35% off
Ask about Gem City's "Family Maximum" policy!
We want as many kids to experience our classes, but understand that enrolling more than one child can add up fast. To help, we set a max cost that a family will pay when enrolling multiple children in classes while not in any of our team programs.
Tuition Policies
Please Note:
– The family membership is $50, an annual fee each fall session that is pro-rated at the start of the spring and summer sessions.
– The "Family Maximum" for Spring 2020 class tuition is $950. This is the highest cost a family will pay when enrolling multiple children in classes while not in any of our team programs.
– Each child after the first child in one family receives a 10% discount on tuition.
---
Current Session
Fall 2019
August 19 to December 21 – 17 weeks of classes
---
Spring 2020
January 3 to May 16 – 19 weeks of classes
Start registering for classes on Monday, November 25!
Gymnastics classes teach the skills of the four events of women's gymnastics— bars, beam, vault, and floor. No experience is necessary.
Tumbling classes focus on the proper technique and execution of handstands, cartwheels, round-offs, and back handsprings. No experience is necessary.
Kinder Gem classes develop motor skills, introduction to basic gymnastics movements, and basic group learning. Ages 18 months to 5 years old.
Cheer classes are designed for junior high and high school athletes interested in tumbling with some emphasis on jumps. No experience is necessary.
---
Keep up with what's happening at Gem City!
Gem City will hold no classes or team practices from Wednesday, November 27 to Sunday, December 1. Happy thanksgiving!
Read More

›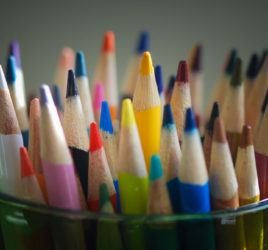 Diamond McClary, a homeschool student from LaBelle, Mo, is the winner of our Good Grades Quarterly Drawing for the first […]
Read More

›
Gem City's All Star Cheer Squad earned a bid to nationals following a strong performance at their first competition of the season in Kansas City.
Read More

›