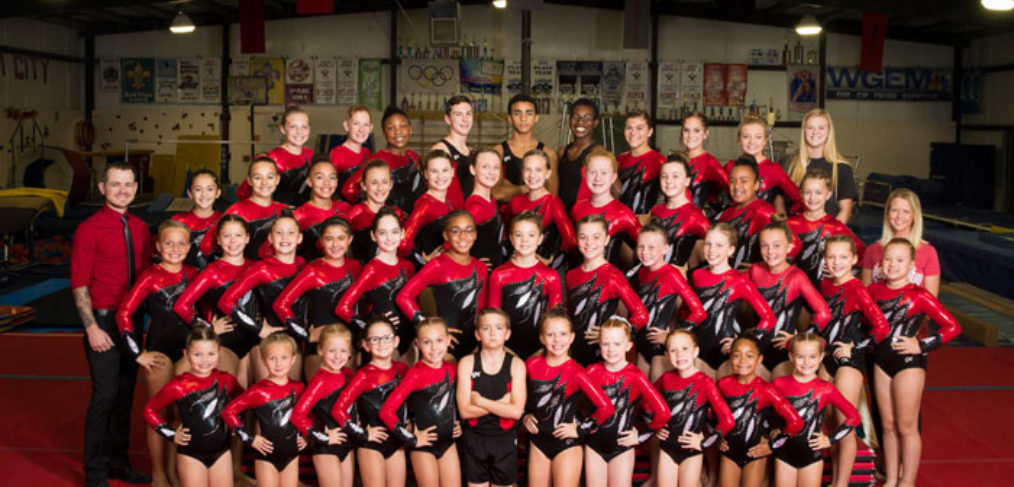 Gem City Tumblers Advancing to State
We have 40 athletes are advancing to the United States Trampoline & Tumbling Association's (USTA) Illinois State Championships in Pana, Illinois in April.
Athletes on the tumbling team compete in 2-6 invitational meets this season beginning in November. They practice 1-3 times per week for two hours each practice. They are coached by Zeke Cernea, Lydia Schrand, Laci Heller, and Anne Nash.
The Illinois State Championships meet is the qualifying meet for USTA Nationals, which is June 12-16 in Fort Lauderdale, Florida.
Gem City Tumblers Advancing to State
Ashlyn Akerson, 12, Palmyra
Ruby Akerson, 10, Palmyra
Carter Arnold, 8, Canton
John Bohnenblust, 16, Quincy
Haileigh Carlstrom, 8, Quincy
Maddy Cookson, 13, Golden
Ava Crist, 11, Quincy
Ashie Delaine, 12, Quincy
Ayanna Douglas, 10, Quincy
Kaitlyn Drew, 12, Quincy
Ava Gammons, 8, Quincy
Madalyn Gibbs, 11, Plainville
Randle Guymon, 16, Keokuk
Bella Hanlin, 13, Quincy
Bailey Heller, 8, Liberty
Klhoee Hinton, 14, Hannibal
Laken Hudnut, 10, Williamstown
Ashley Leonard, 16, Quincy
Jazmyn Lewis, 11, Quincy
MaryKate McReynolds, 10, Canton
Rylee Mellon, 12, Quincy
Amarra Nelson, 11, Clarence
Kenidee Oshner, 8, Quincy
Kilyn Oxley, 9, Mt. Sterling
Kylie Rickey, 11, Hannibal
Maggie Schutte, 18, Quincy
Sydney Sherman, 13, Quincy
Maurice Silas, 17, Quincy
Tallin Sims, 12, Hannibal
Olivia Slater, 7, Canton
Sophia Slater, 9, Canton
Eric Smith, 10, Pittsfield
Alysea Sperber, 14, Hamilton
Isabella Stupavsky, 12, Quincy
Kylie Stupavsky, 16, Quincy
Audrey Summers, 14, Palmyra
Chayse Uhlmeyer, 9, Canton
Natalie Vonderheide, 15, Fowler
Claire Westerman, 12, Quincy
Shelby Westhaus, 13, Quincy
---