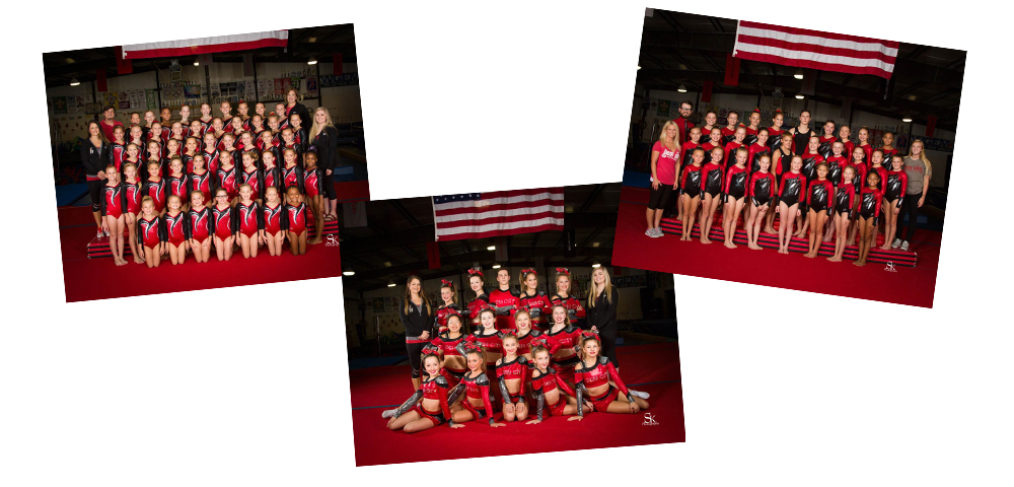 Say Cheese for Team Pictures!
Shelly Kraemer of SK Photography took team photos before the 2018-2019 competition seasons for gymnastics, tumbling, and all star cheer get too busy. She has taken Gem City's photos for the last seven years. 
This year the Gymnastics Team has 45 athletes and nine competitions, plus state and regional meets. The Tumbling Team has over 40 athletes and seven competitions in addition to state and national meets. The All Star Cheer Squad consists of 14 athletes that rise and shine every Saturday morning to practice for their four competitions, which they hope will also include another bid to Nationals.
Gymnastics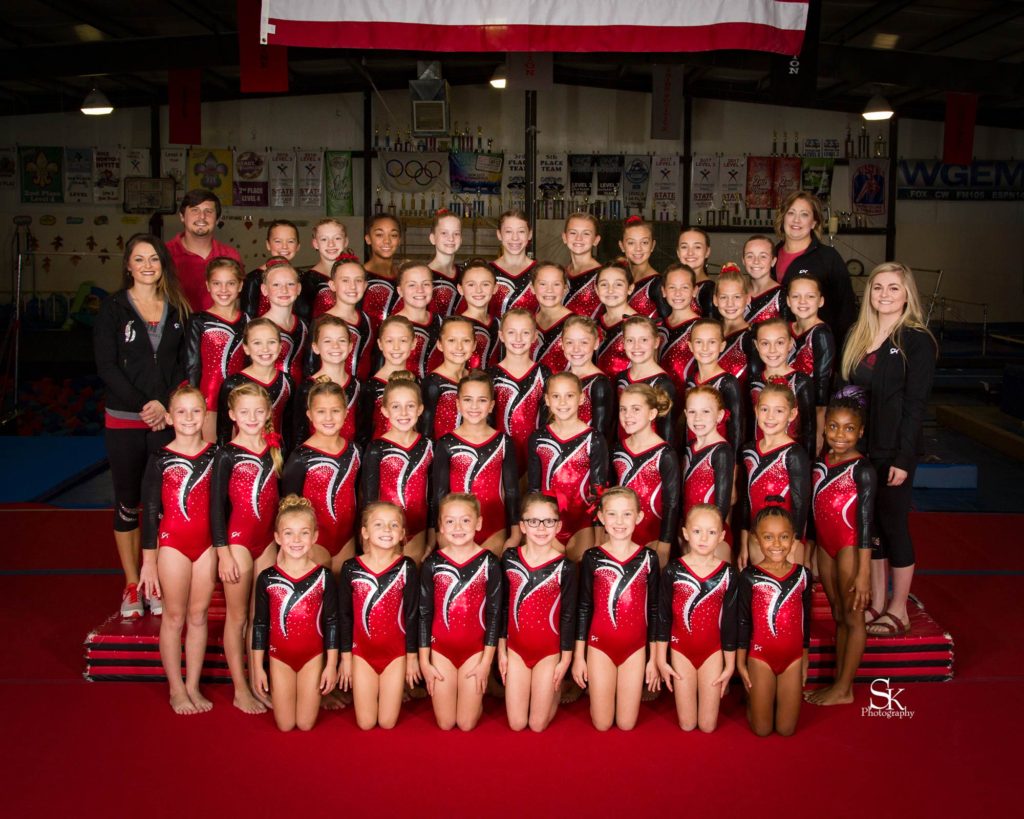 Tumbling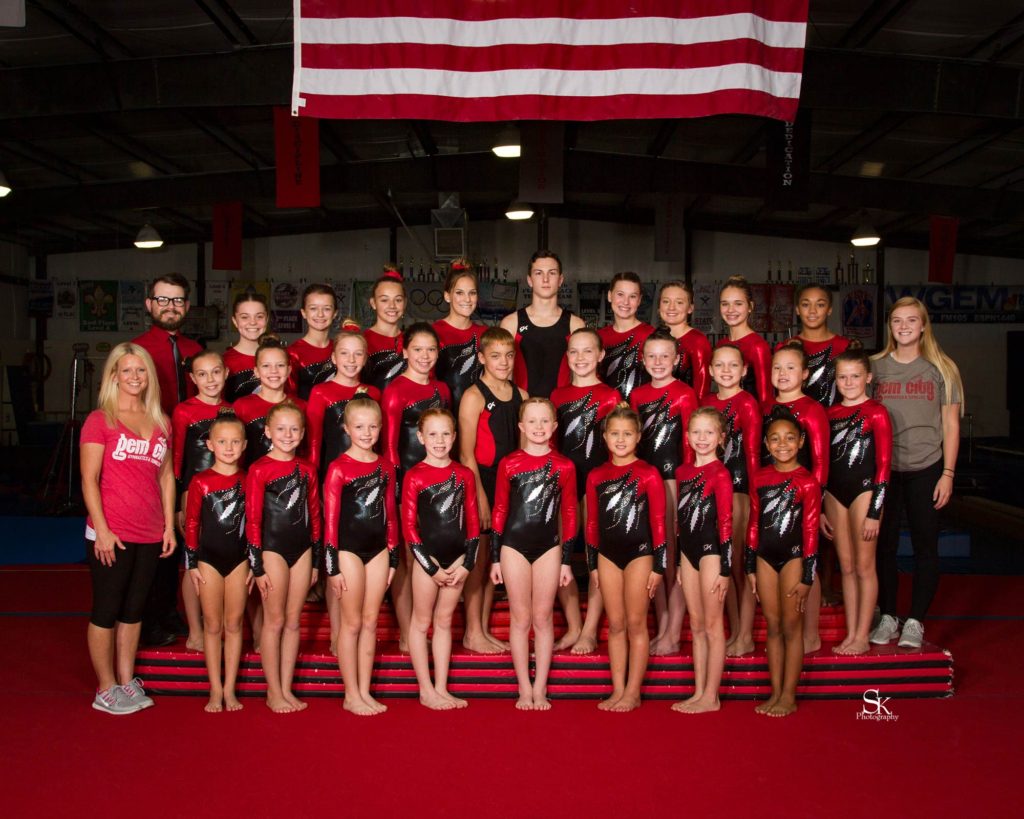 Cheer