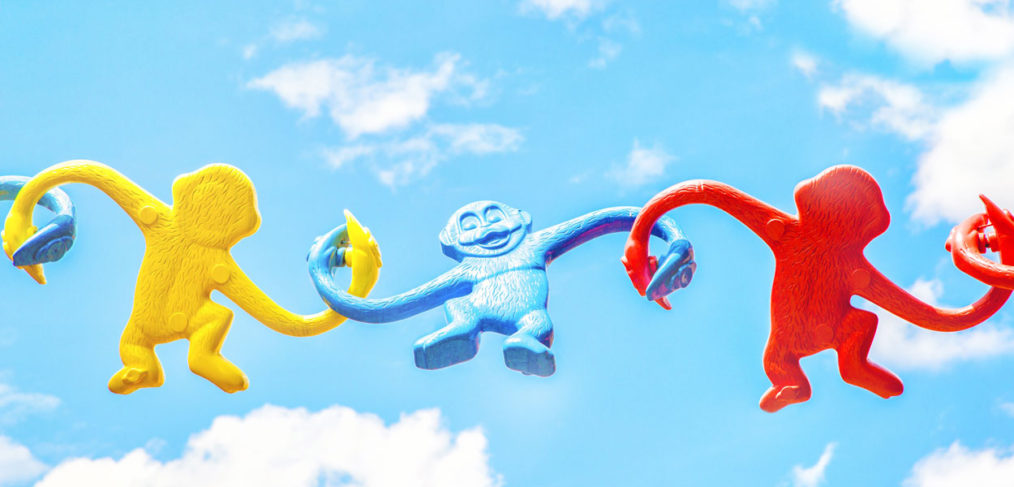 Cartwheel into Gem City's Spring Session!— Classes, Weekly Events, and New Programs
Spring session begins Wednesday, January 2! We have classes plus two new programs to add in 2019 along with our highly attended Adult Gymnastics and Preschool Playtime.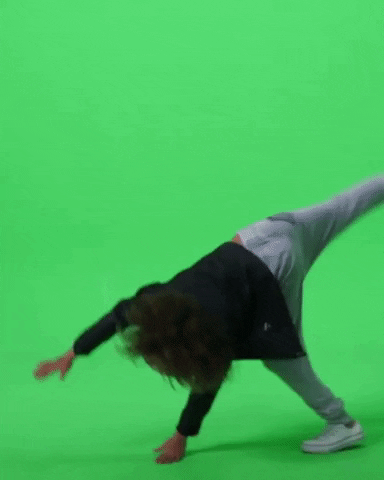 Spring session registration is underway now! We have spots available and would LOVE for you to attend a TRIAL class. You can begin classes at any age, any skill level, and whenever you're schedule allows. You CAN begin classes even after the start date. We simply pro-rate your child's tuition based on the start date. So if you have another extracurricular and can't begin until February, NO PROBLEM! Just give us a call whenever you are able to start and we'll get you in a class!
---
Kinder Gym

Our Kinder Gem program is a program of classes that develop motor skills, introduction to basic gymnastics movements, and basic group learning. Ages 18 months to 5 years old.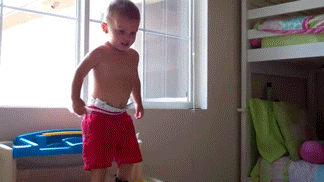 We offer morning classes on Tuesday, Friday, and Saturday along with our afternoon/evening classes Monday – Thursday. Our morning class times became popular years ago because parents realized is was a great way to get the kids active while at the same time enjoying a less crowded gym. The older kids are all at school, so this gives our little ones time to better focus on class and have a quieter gym.
Our afternoon/nighttime classes are by far the most popular, but sometimes fitting it all in to the few hours after the bigger kids get out of school can be hectic! Think about trying out our morning routine – there are spots still available for the spring session!
---
New Programs!
We are super excited to add an Adaptive Gymnastics Class and Parkour this session. Get the details below.
Parkour
Gem City's certified Parkour instructor, David Boden-Shackleton, describes Parkour as using obstacles as opportunity.
Here are the basics of what Gem City is planning for its Parkour program:
Intro to Parkour classes from 6-7 p.m. every Sunday, starting on February 3 and running through the rest of the Spring 2019 session.
It will be a one hour class, priced just like all of our other one hour classes.

This price IS included in family max/team family max.
Ages 7 and up can attend.

If turning 7 during the spring session, then you can attend.

Participate either shoeless/sockless or wear a pair of non street shoes.
We were excited really by what a great family event the Parkour demo was. We had many full families attend the demo. It's something kids can do with their siblings and parents! The Parkour classes will be the same type of family-friendly events!
There are levels of Parkour, but everyone must first do the Intro class. As our athlete's progress to higher levels, we'll offer other times for more advanced classes to meet, but for spring of 2019 it's just going to be the intro class.
We have the full facility to ourselves, so we'll be taking advantage of the space!
Adaptive Gymnastics
Gem City is excited to announce a new Adaptive Gymnastics class for those athletes with special needs. In Spring 2019, this class will be offered for children ages 5-12 with differing abilities or special needs. The focus will be on growth and development in the following areas: gross motor coordination, sensory processing, language concepts, social skills, and being a kid while having fun!
The class will be lead by a skilled coach that has received one-on-one training with a local occupational therapist. Each child is required to participate with a parent and/or caregiver who is familiar with their child's special needs. Please call with any specific questions or concerns in regards to mobility limitations.
This will be a half-hour class from 3:45-4:15 on Wednesday afternoons when the gym is more quiet. It'll be priced the same as our other 30 minute classes.
Every new athlete gets to attend the first class as a "trial" to make sure they like the class enough to make the full session commitment. If after the first class you love it, then your first half payment of tuition will be due the following week. If after the first class you don't love it and you'd rather not commit to the full session, there's no obligation!
---
Favorite Programs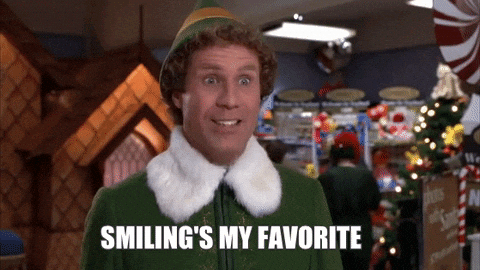 Adult Gymnastics
No Experience or Commitment Required, Ages 18+, Co-ed
Gem City offers an hour and fifteen minute class in an open gym format. We begin with a skills based warmup then participants are free to work toward their individual goals. Participant experience levels range from absolutely none to former competitive gymnasts and tumblers.
Every Wednesday from 7:45-9:00; $9 (School Year)
Every Wednesday from 7:15-8:30; $9 (Summer)
This open gym is designed for adults of all ages with any experience level. Work with a coach or on your own. We'll start with strength, flexibility, and basic skills and work our way to more advanced skills.
Participant experience levels range from absolutely none to former competitive gymnasts and tumblers. Though most focus on tumbling skills, athletes are free to work on any gymnastics and tumbling events and skills.
Adult Gymnastics is now included in Family Maximum, Team Family Maximum, & Cheer Maximum!
Preschool Playtime
Gem City's Preschool Playtime provides open, unstructured time for kids age 6 and under to play in the gym. It's every Wednesday from 9:30-11:30 am for only $5. You can come for a half-hour or stay the whole two hours.
Members and nonmembers alike can come play with their little ones for only $5 per child. Individuals, daycares, play groups, church groups, etc. are all welcome too! Each child or small group needs a chaperone. Children must be 6 or younger; there are no exceptions to this rule.
You can feel free to take a break during the two hours of open gym time! You could have a snack in our lobby or read one of our many books in between wild gym time.
Preschool Playtime is not included in the Family Maximum, Team Family Maximum, or Cheer Family Maximum.
---
Gem City's Community & Other Offerings
Here at GCGT we're not just all about results, training, and competition…we love a good side story as well.
We have a quarter Good Grades drawing that all athletes with good grades can participate in. The winner gets to pick our ANYTHING from our Pro Shop for FREE!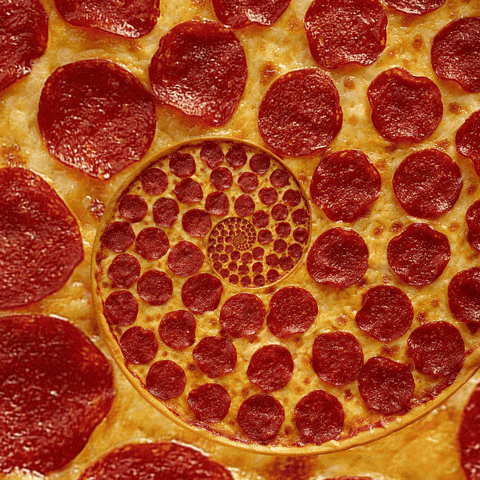 We have Pizza Fun Nights offered 2-3 times per session, which gives the youth of our community (whether they attend classes with us or not) the opportunity to come chill with us for four hours on a Friday night. We entertain them, feed them a pizza and soda dinner, and enjoy games and candy…don't worry, the soda is caffeine free, but the candy DOES contain sugar! We're sure to get some energy out. Parents usually consider this a night out without the kids! It's usually Fridays 6:30-9:30pm. Our next PFN is scheduled in February.
Birthday parties have become HUGE! If you're thinking about booking a party you will need to try to plan ahead by at least 4-6 weeks to ensure you get the weekend you desire. Our gymnastics parties are a fun time for all, and no prior gymnastics experience is needed to enjoy one of our birthday parties!
Our birthday parties are two hours long with up to 20 guests! Partygoers spend an hour and a half of play as they bounce around our 16,000 square foot facility, which is exclusively for you and your party. Bars! Beam! Trampoline! Have you heard that we have a foam pit? (Parents tells us that kids sleep well after parties!) The fun continues when the birthday party moves into our lobby for cake, ice cream, the singing of the birthday song, and presents!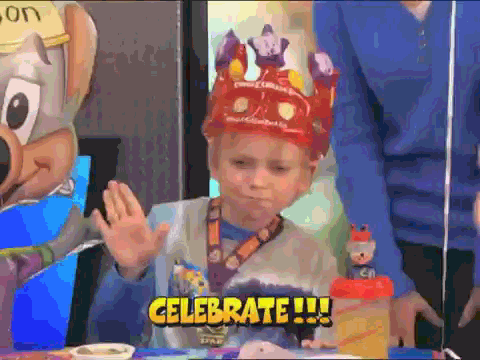 Gem City provides your birthday party with tables, table coverings, clean up, and a staff person onsite to assist you with any needs you may need met. A refrigerator and freezer are also available for your use. Please feel free to bring any outside cake, food, or decorations. It's your party! It should be exactly how you envision!
We take care of all the cleanup. The best part of a birthday party at Gem City might be when the party finishes because there's no fuss!
Birthday parties cost $155 for members and $175 for non-members. How early you would like to book your party is entirely up to you, but we do tend to fill our available dates quickly so it usually best to call at least a month in advance to book a time.
Each child attending a party at Gem City must have a signed waiver by a parent or legal guardian. Waivers are available through your party host and will be available when you arrive to the party. Children without a waiver will not be allowed to participate.