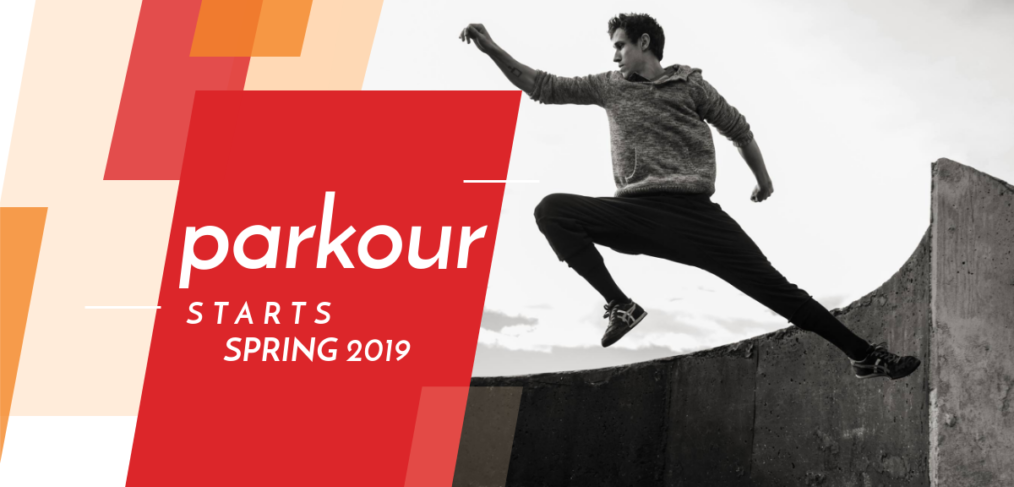 Parkour Program Starts February 3
Gem City's Parkour Program will be up and running starting February 3, 2019 with our certified Parkour instructor, David Boden-Shackleton as well as Dre Spradlin. David describes parkour as using obstacles as opportunity.
Stop by the gym or call 217.224.8491 to get signed up for the Parkour Program.
Initially, we'll be offering an Intro to Parkour class from 6-7 p.m. every Sunday from February 3 through the Spring 2019 session. It will be open to ages from adults to kids ages 7 and up. You can participate either shoeless/sockless or wear a pair of non street shoes.
The one hour class is priced just like all of our other one hour classes. The Parkour Program is $212 or about $14 per class. This price IS included in family max/team family max.
There are levels of Parkour, but everyone must first do the Intro class. As our athletes progress to higher levels, we'll offer other times for more advanced classes to meet, but for spring of 2019 it's just going to be the intro class.
We have the full facility to ourselves, so we'll be taking advantage of the space!