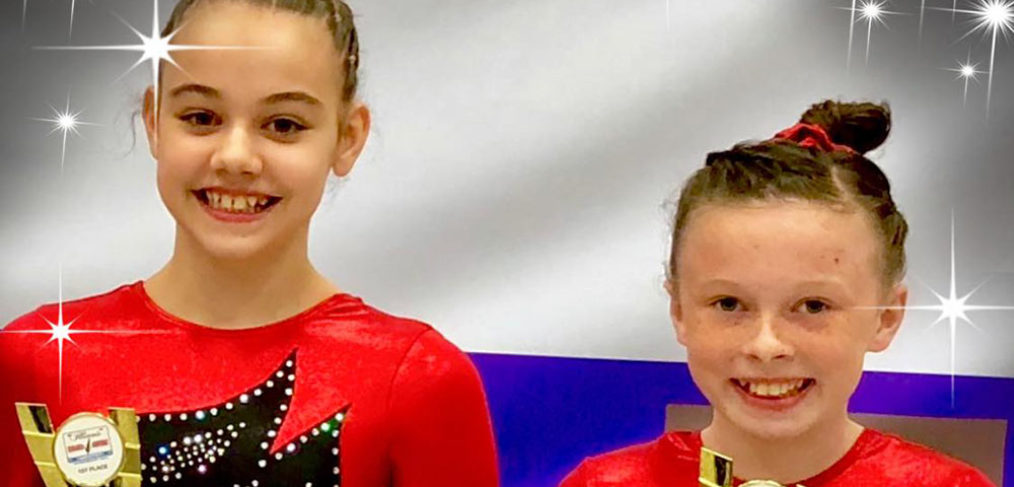 Tumblers Compete in Macon
Gem City tumblers competed at their third meet in Macon, Illinois, on January 27. We are super proud of our tumblers and their performances. Special shoutout for two of Gem City's Advanced athletes, Maddy and Rylee, who took the top two spots on the podium today in their group.
We will be in Grapevine, Texas, next weekend for the Mega Meet competition. We'll keep you posted. Here are this weekends results:
🏆🤸‍♀️❤️ 💪🤩👍
Maddy Gibbs – Advanced 1st
Olivia Slater – Novice 1st
Khloee Hinton – Novice 1st
Rylee Mellon – Advanced 2nd
Abby Fenton – Sub Novice 2nd
Sydney Sherman – Novice 3rd
Bailey Heller – Novice 3rd
Cassidy Lane – Sub Novice 4th
Sophia Slater – Sub Advanced 4th
Sonia Hanchett – Intermediate 4th
Haileigh Carlstrom – Novice 4th
Chayse Uhlmeyer – Novice 4th
Ava Crist – Intermediate 5th
Ashlyn Akerson – Advanced 5th
Laken Hudnut – Novice 6th
Ruby Akerson – Intermediate 6th
Wanna be part of all the exciting things happening at 💎 Gem City Gymnastics & Tumbling? Check out our classes and call 217.224.8491 today!