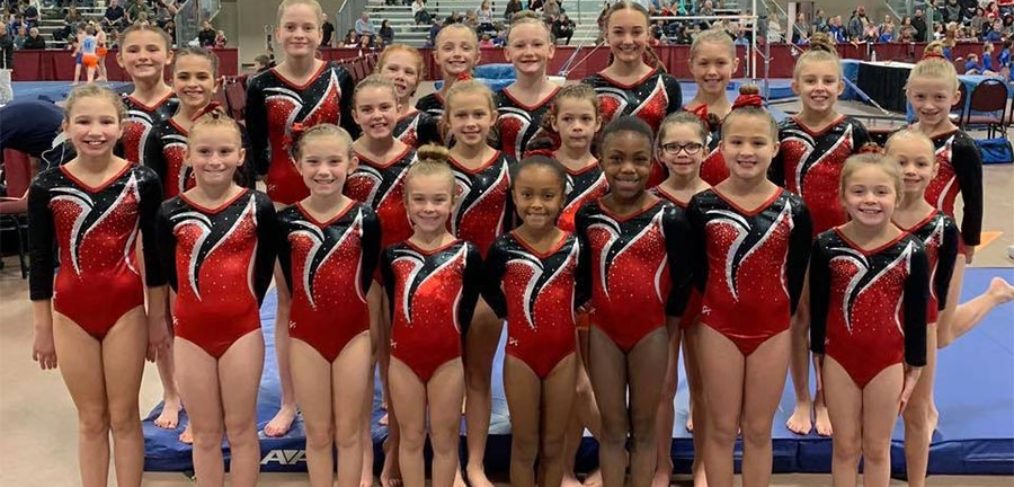 Level 3 Gymnasts Heading to State
Gem City's Level 3 gymnastics team has 23 athletes advancing to USAG's State Championship. They are coached by Jacob Huff, Hope Huff, Kiki Backoff, Ashley Schralla, and Damon Wilson.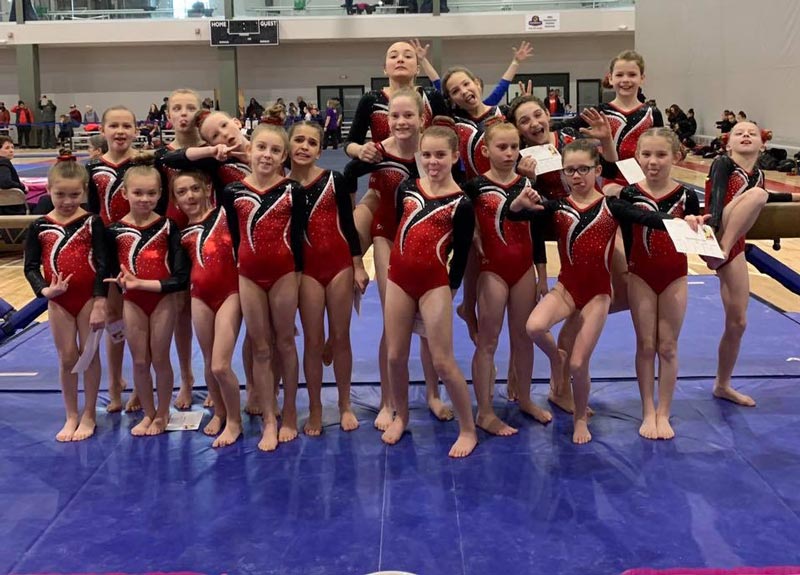 Athletes must have competed 5 to 7 invitational meets through the season, which started in November 2018. They must also earn a minimum score of 34.00 all-around in order to qualify. Gem City's Level 3 gymnasts practice 2 to 3 times a week for 2.5 hours each workout.
Level 3 State will be head in Bloomington, Illinois, on March 8-10. We'll report back on their successes here on Gem City's blog. You can read more about Gem City's gymnastics program here.
Gem City's Level 3's advancing to State:
Addison Bakalyar, 10, Quincy
Chloe Buhrmester, 10, Quincy
Natalie Chapman, 11, Hannibal
Kaliyah Chinn, 8, Hannibal
Alyssa Connolly, 14, Quincy
Thea Figge, 9, Quincy
Emma Fleer, 10, Mendon
Weslee John, 7, Liberty
Cassidy Lane, 8, Hannibal
Rebekah Lovercheck, 10, Hannibal
Anna Martin, 12, Quincy
Audrey McKinney, 10, Quincy
Braelyn McKinney, 7, Quincy
Serah Mixer, 7, Quincy
Sydney Nicholas, 11, Quincy
Avery Niewohner, 10, Quincy
Lilly Niewohner, 7, Quincy
Claire Obert, 10, Liberty
Irelyn Plenge, 11, Kahoka
Olivia Slater, 8, Canton
Carrie Vance, 9, Curryville
Sylvia Winking, 7, Quincy
Sidney Zimmerman, 12, Hannibal