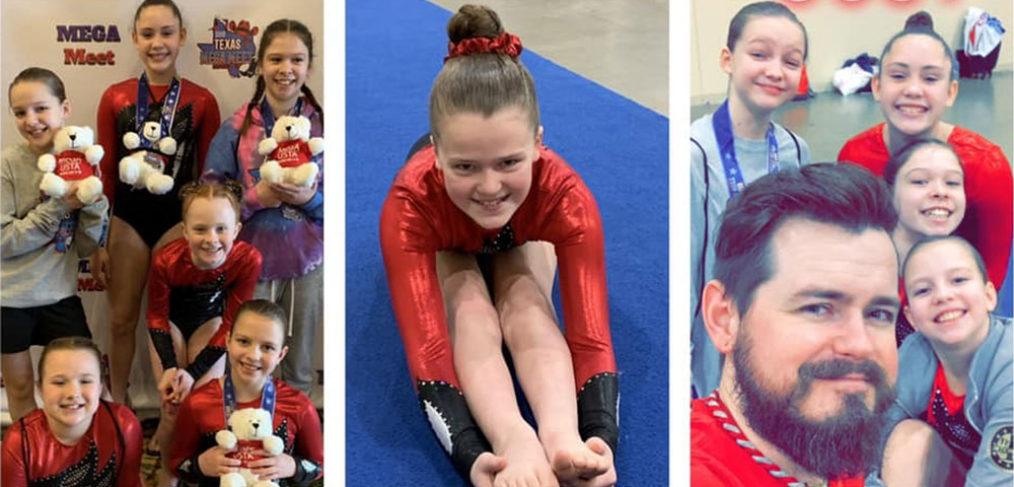 Tumbling Team Competes Deep in the Heart of Texas
Gem City's Tumbling traveled to Grapevine, Texas, to compete on February 3. We are super proud of them and their families who made a huge commitment getting them to Texas this weekend.
Scroll down for the full meet results. Want to be part of the fun? Check out all the awesome things happening at Gem City. Start you journey with us today whether your brand new to tumbling classes or are looking to learn about our tumbling team.
Meet Results
Ruby Akerson – Intermediate 1st
Marykate McReynolds – Sub-Advanced 2nd
Laken Hudnut – Novice 2nd
Abby Fenton – Sub-Novice 2nd
Carter Arnold – Novice 2nd
Madalyn Gibbs – Advanced 3rd
Ayanna Douglas – Advanced 4th
Ashlyn Akerson – Advanced 7th
Chayse Uhlmeyer – Novice 7th