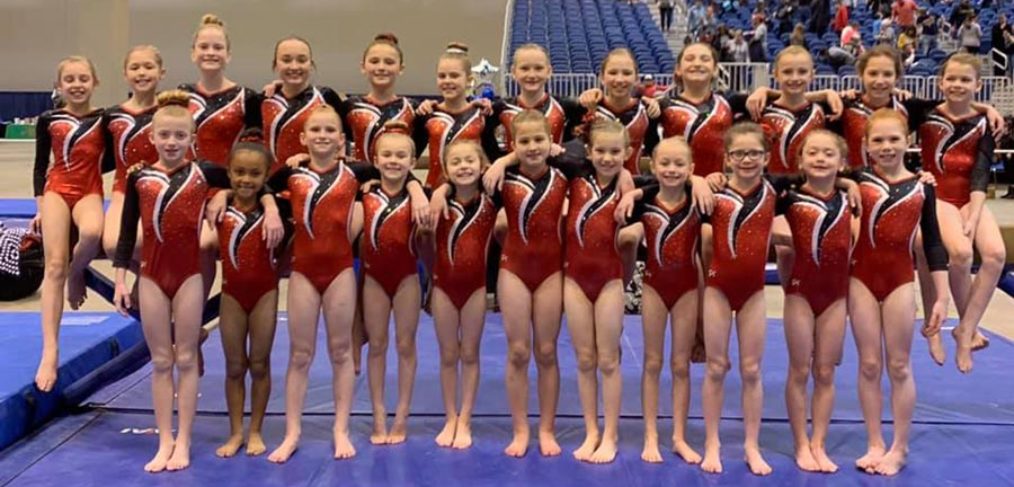 Gymnastics Team Closes Out Regular Season in St. Louis
Gem City competed at the St. Louis Classic Invitational as the last meet of the regular season. It was the largest meet in Missouri this year with over 1,700 athletes! State meets start next weekend! Congrats to our Level 3 team as they earned 3rd Place Team Award! We had MANY season best scores for our girls and lots of Top Ten finishes.
Keep scrolling to see a few photos from the competition!