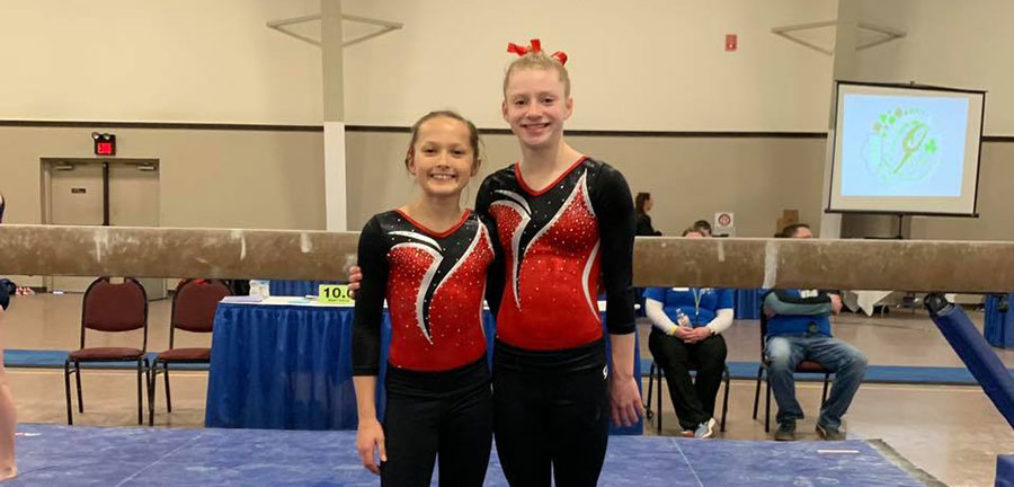 Level 9 Gymnasts Compete at State, Advance to Regionals
Gem City's Level 9 gymnasts, Ava Winking and Haley Woodyard, competed at USAG Illinois Gymnastics State Championships. Their solid performances qualified them to advance to the 2019 Region 5 Championships in Battle Creek, Michigan, on April 11-14.
Haley, 13 of Quincy, and Ava, 13 of Quincy, are dedicated athletes. They practice more than 17 hours each week – after school and on the weekends. This does not include the private lessons they also take part in aside from their group practices! Additionally, Ava and Haley are both honor students at school as well.
Gem City is so proud of these hard-working student athletes. The Level 9 gymnastics team coaches include Jacob Huff, Hope Huff, and Kiki Backoff.
You can read more about Gem City's gymnastics program here.
State results:
Ava Winking
9th Beam
10th Bars
11th Vault
21st Floor X
13th All-Around
Haley Woodyard
12th Bars
15th Beam
17th Vault
17th Floor X
15th All-Around