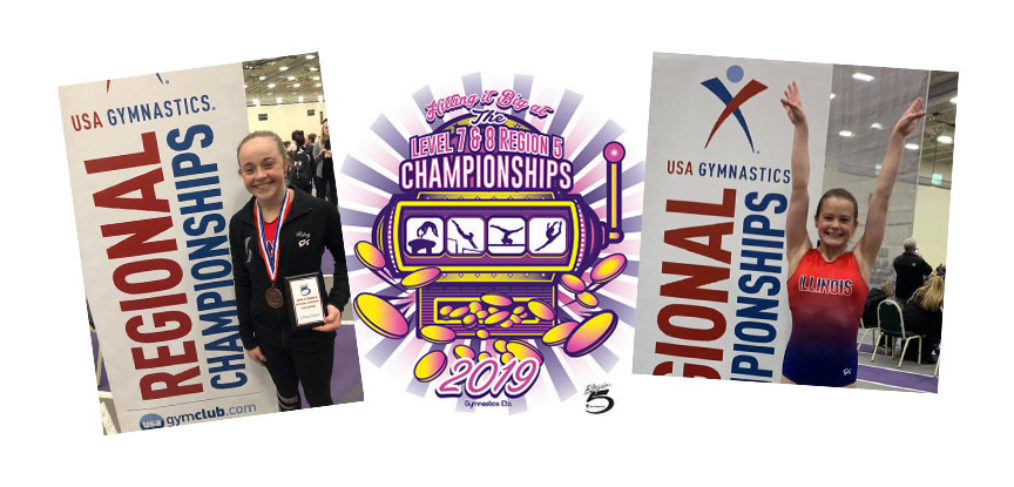 The Results: Level 7 and 8 Regionals
Gem City Athletes competed at the 2019 Level 7 and Level 8 Region 5 Championships in Bourbonnais, Illinois, to close out the competitive season. We are so thankful and proud of our athletes hard work this season.
Riley Brown, Level 8, earned 6th place on balance beam and 6th place all-around. Browns performance at State earned her spot on the Illinois State Dream Team, which placed 1st in the team competition!
Anna Venvertloh, Level 7, participated at her first regional competition. She earned her highest all-around score of the season!
We are so proud of Riley and Anna's accomplishments this season! Thank you ALL for such a great season. The competitive season is long. It takes perseverance, patience, and determination on all fronts – coaches, parents, athletes, and the entire family. Thank you for being steadfast through it all. We appreciate everyone that makes this all possible.