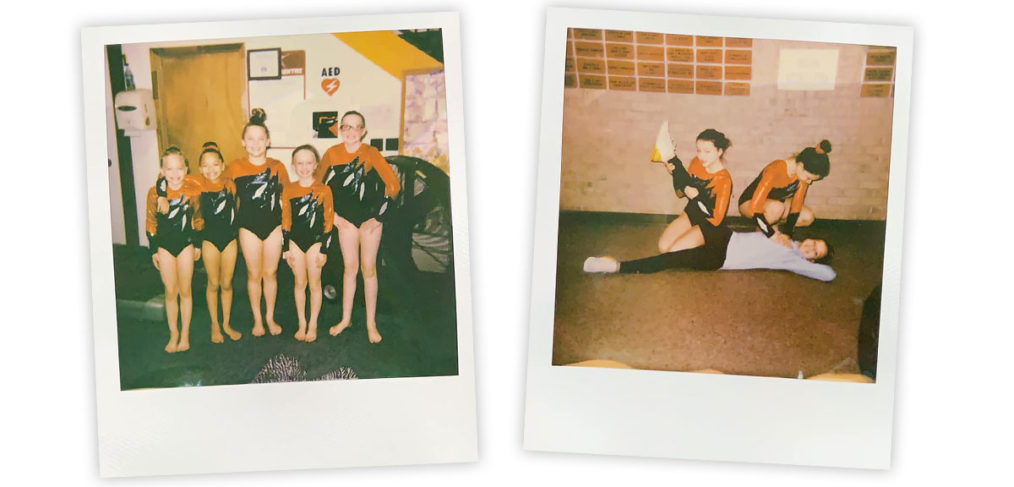 Tumblers Compete in Peoria
Congratulations to Gem City's 30 competitive tumblers who competed in Peoria, IL on March 7, 2020. It was a fantastic showing with all athletes finishing in the top ten. We are so proud of them!
Scroll to find all of the results below.
Gem City's tumbling team coaches are Zeke Cernea, Laci Heller, and Anne Nash. Keep scrolling to read the individual results. You can read more about our tumbling team here.
Results
MaryKate McReynolds – Advanced – 1st🥇
Ellisyn Stratman – Sub Novice – 1st🥇
Morgan Mueller – Sub Novice – 1st🥇
Ellie Lithila – Sub Novice – 1st🥇
Daylen Stevens – Intermediate – 1st🥇
Gage Woolen – Sub Advanced – 1st🥇
Ayanna Douglas – Elite – 2nd🥈
Ashley Leonard – Advanced – 2nd🥈
Madalyn Gibbs – Advanced – 2nd🥈
Sydney Sherman – Sub Advanced – 2nd🥈
Nyla Joiner – Novice – 2nd🥈
Charli Wiegmann – Sub Novice – 2nd🥈
Michaela Voth – Sub Novice – 2nd🥈
Corinne Brinkley – Sub Novice – 3rd🥉
Layla Martin – Sub Novice – 3rd🥉
Cassidy Lane – Novice – 3rd🥉
Rebecca Motley – Novice – 3rd🥉
Sophia Slater – Sub Advanced – 3rd🥉
Ashlyn Akerson – Advanced – 3rd🥉
Madilynn Wiseman – Sub Novice – 4th
Marlea Hamby – Sub Novice – 4th
Ruby Akerson – Sub Advanced – 4th
Shemaya Mixer – Intermediate – 5th
Carter Arnold – Intermediate – 5th
Haileigh Carlstrom – Intermediate – 5th
Millie Stewart – Novice – 6th
Kenidee Oshner – Intermediate – 6th
Khloee Hinton – Intermediate – 7th
Tatum Mcley – Sub Novice – 8th
Mae Pittman – Novice – 9th