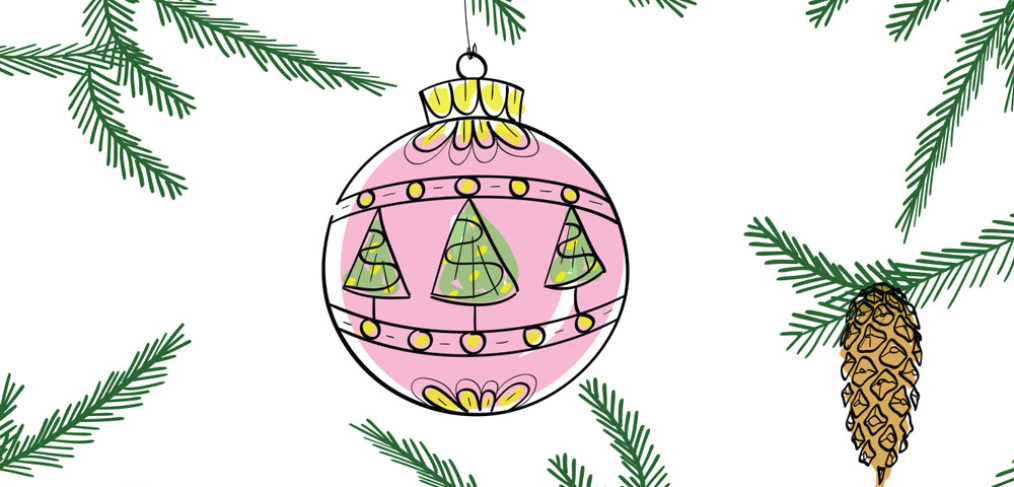 Your Gymnastics Holiday Gift Guide
We are super excited to offer our gym family four ways of getting your gymnastics, tumbling, and cheer gifts this year!
Our Virtual Pro Shop is a great way to grab custom Gem City gear for the holiday season! The online store offers several customized items from the convenience of your phone or laptop.
Please hurry! The online shop is only open until Friday, November 6, so make sure to check it out soon! Orders must be placed online, they will be delivered to the gym, and we will give you call when your items are ready for pick up.
All orders are guaranteed to arrive before our holiday break.
There is a "locker" inside our virtual pro shop that says "competitive team" and this locker is exclusively for the tumbling team, gymnastics team, and cheer squad.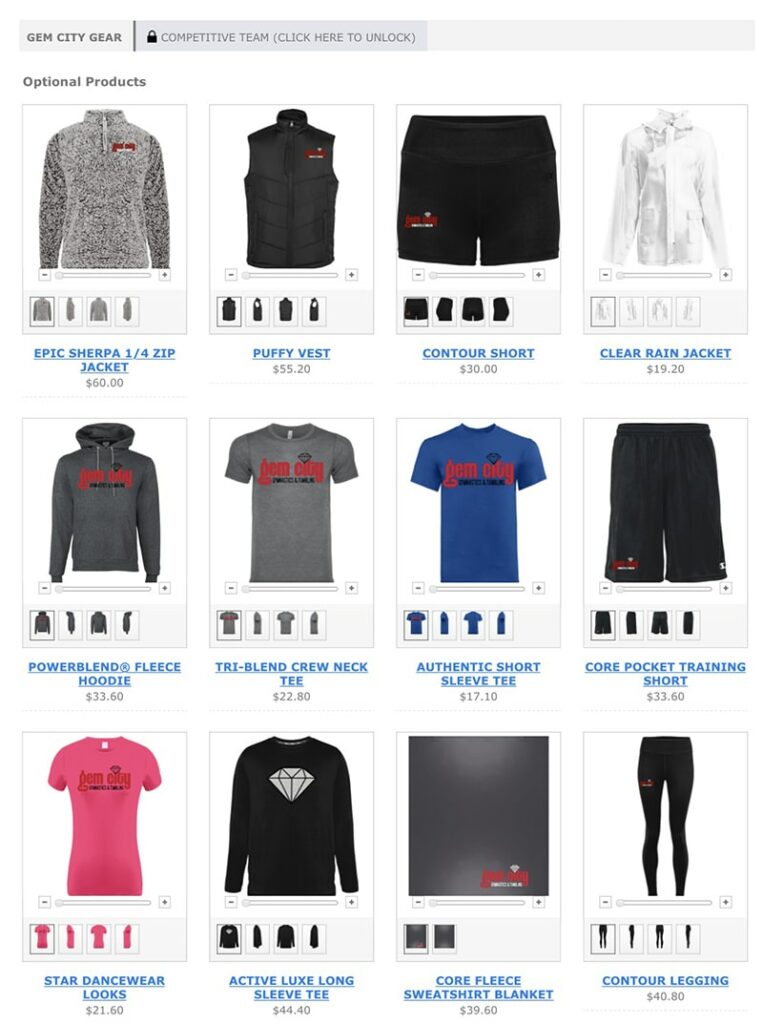 Our Great Gift Ideas from Resilite are also available again this year! There are a range of options for home gymnastics equipment. It's a great way to save a little wear and tear on your furniture!
This year all orders must be placed online and will be delivered directly to your home. Orders must be placed by December 4. At checkout, be sure to apply Gem City's promo/club code HG1037.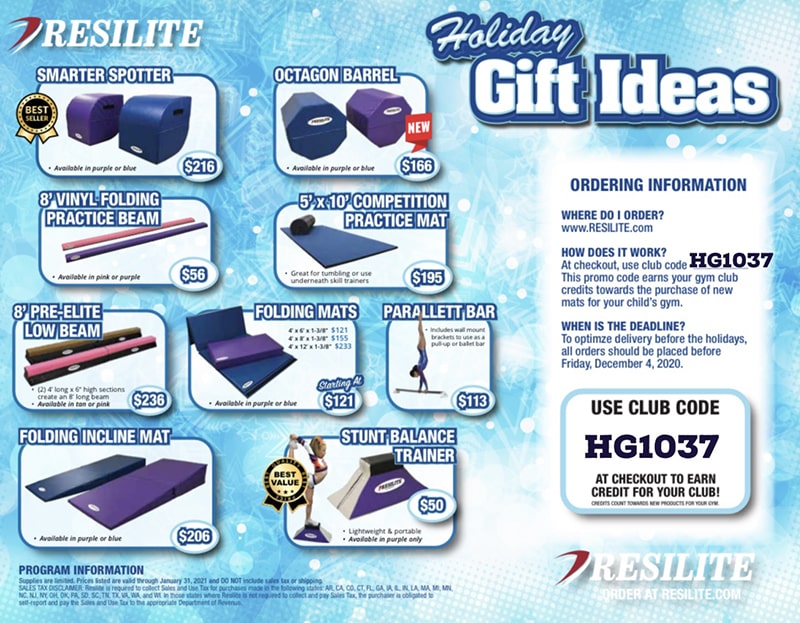 We are proud members of Jamwear Leos Affiliate Program! We are excited for you to shop WHILE helping the gym earn some revenue as we try to keep our capacity lower inside.
This program only goes through the end of October. Shop now!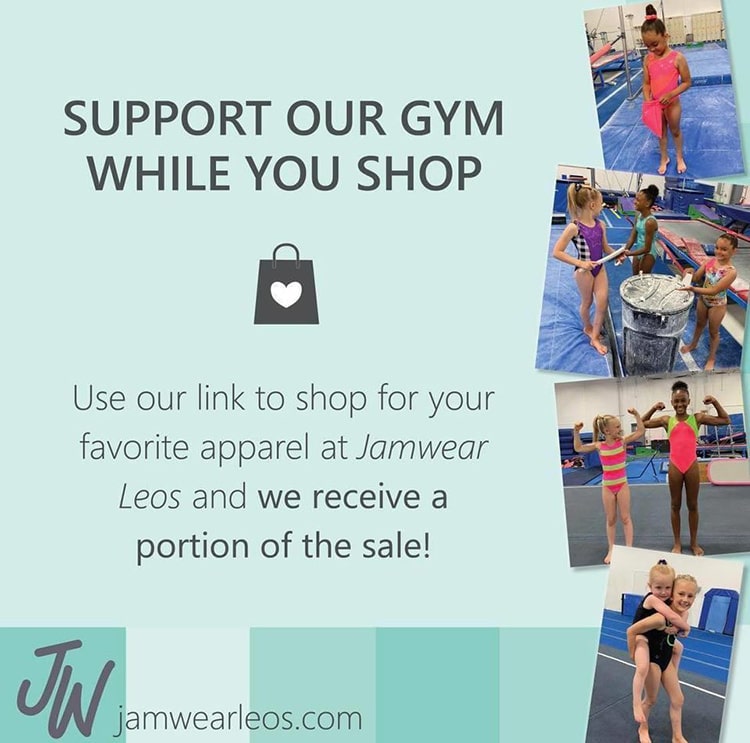 4️⃣ – Autumn In-Store Sale
Quick! Take advantage of our Pro Shop sale ending at the end of the October. You can get 30% off all Gem City gear and clothing! We are always open during our regular business hours.