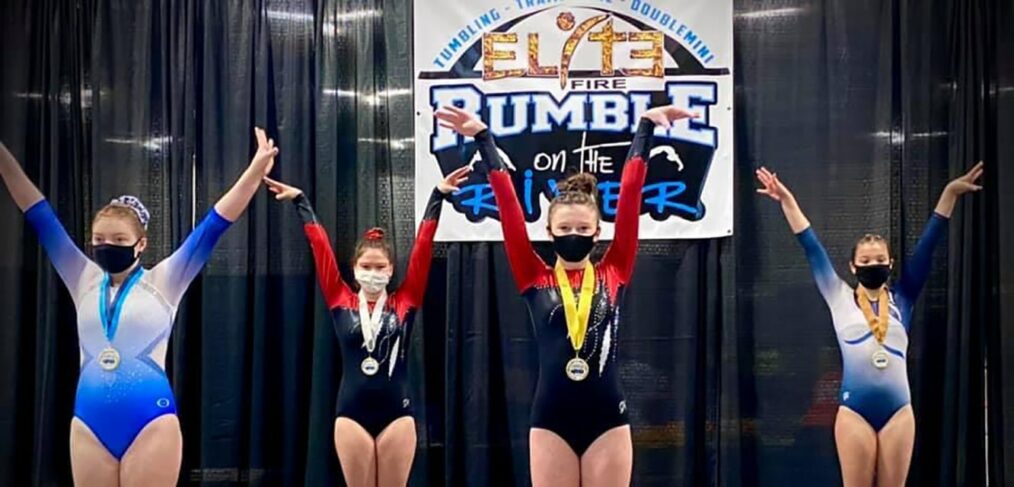 Tumbling Team Kicks Off Season at the Top of the Podium
After close to a year without competing, the Gem City advanced girls decided to pick up right where they left off! Finishing one and two is a really nice welcome back!
Here are the results:
Maddy Gibbs – 1st Place
MaryKate McReynolds – 2nd Place
Two athletes attended the first meet of the season for our competitive tumbling team in Davenport, Iowa. We're so excited to start our season with our advanced girls, but are really looking forward to next weekend when we can travel as a full team to our second meet of the season!
The tumbling team is coached by Zeke Cernea, Anne Nash, Laci Heller, and Lydia Schrand. Read more about the Gem City's tumbling team here.