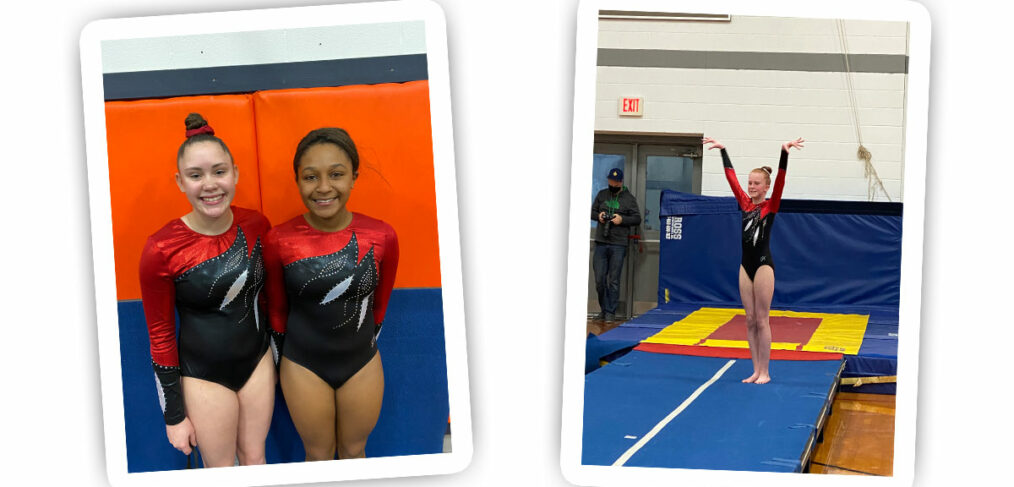 Tumbling Team Wins Big in Tower Hill
Our team was happy to be doing what they love again at the second competition of the season in Tower Hill, Illinois!
We had to compete on Saturday and then waited for the full results until Monday as competition for each age and level was still taking place on Sunday. This is a new competition format this season. We are happy to announce the following results below.
The tumbling team is coached by Zeke Cernea, Anne Nash, Laci Heller, and Lydia Schrand. Read more about the Gem City's tumbling team here.
Meet Results
Ashlyn Akerson – Advanced – 1st place
Maddy Gibbs – Advanced – 1st place
Sierra Bergman – Novice – 1st place
Ellisyn Stratman – Novice – 1st place
Wren Knuffman – Sub Novice – 1st place
Morgan Mueller – Intermediate – 1st place
Lauryn George – Novice – 2nd place
Ellie Lithila – Novice – 2nd place
Josalyn Miller – Novice – 2nd place
Ruby Akerson – Sub Advanced – 3rd place
Maddie Wiseman – Novice – 3rd place
Sydney Sherman – Sub Advanced – 3rd place
Lydia George – Novice – 4th place
Laken Hudnut – Intermediate – 4th place
Alexa Johnson – Sub Novice – 4th place
Carter Arnold – Intermediate – 5th place
Mae Pittman – Novice 5th place
Nyla Joiner – Intermediate – 5th place
Chayse Uhlmeyer – Intermediate – 5th place
Haileigh Carlstrom – Intermediate – 6th place
Isla Ufkes – Sub Novice – 8th place
Marlea Hamby – Novice – 8th place