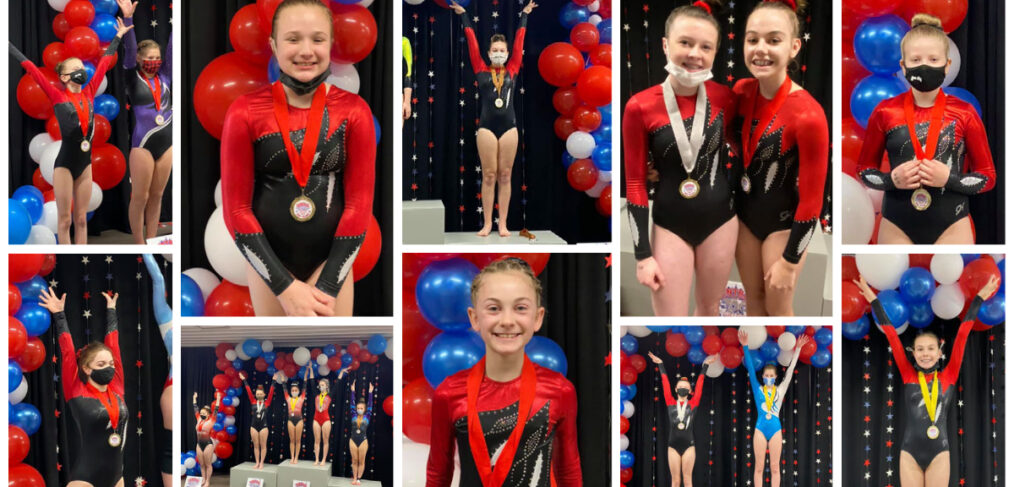 Tumblers compete in East Peoria
The two-day Central T&T Challenge in East Peoria, IL was a great meet for our Gem City Tumblers. They were ready to go and it showed!
The tumbling team is coached by Zeke Cernea, Anne Nash, Laci Heller, and Lydia Schrand. Read more about the Gem City's tumbling team here.
Final Results Day 1 & 2
Sophia Slater – Advanced – 1st 🥇
Olivia Slater – Sub Advanced – 1st 🥇
Ellie Lithila – Novice – 1st 🥇
Ellisyn Stratman – Novice – 1st 🥇
Maddi Gibbs – Advanced – 2nd 🥈
Ashlyn Akerson – Advanced – 2nd🥈
Marlea Hamby – Novice – 2nd 🥈
Wren Knuffman – Sub Novice – 2nd 🥈
Aubrey Cress-Grote – Novice – 2nd 🥈
Ruby Akerson – Sub Advanced – 3rd 🥉
Ashley Leonard – Advanced – 3rd 🥉
Sierra Bergman – Novice – 3rd 🥉
Carter Arnold – Intermediate – 3rd 🥉
Alexa Johnson – Sub Novice – 4th
Dorothy Boehmer – Sub Novice – 4th
Chayse Uhlmeyer – Intermediate – 4th
Rylee Mellon – Advanced – 4th
Mae Pittman – Novice – 4th
Sydney Sherman – Sub Advanced – 4th
Mildred Stewart – Novice – 6th