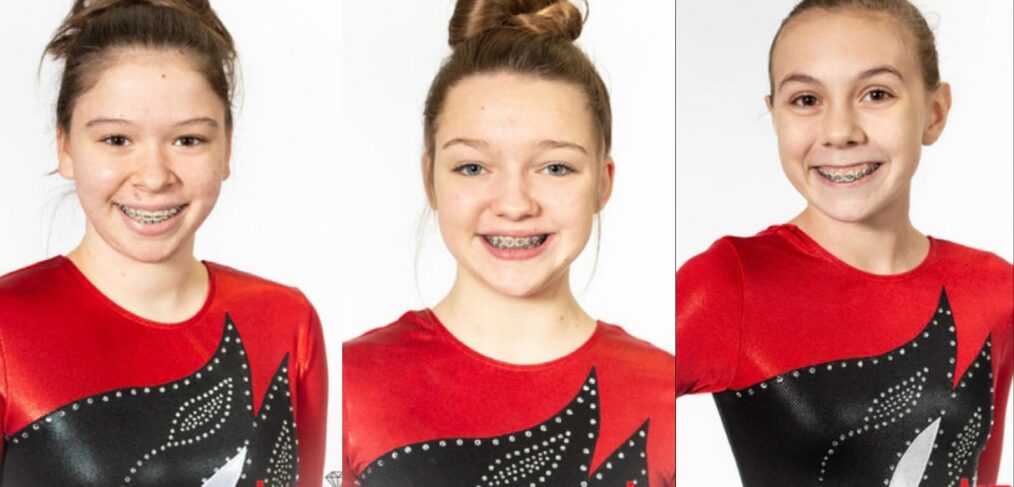 Advanced Girls Tumbling Team earn 3rd place finish at Nationals
Gem City's advanced girls closed out the final day of the USTA National Championships strong with a 3rd in the all around team competition!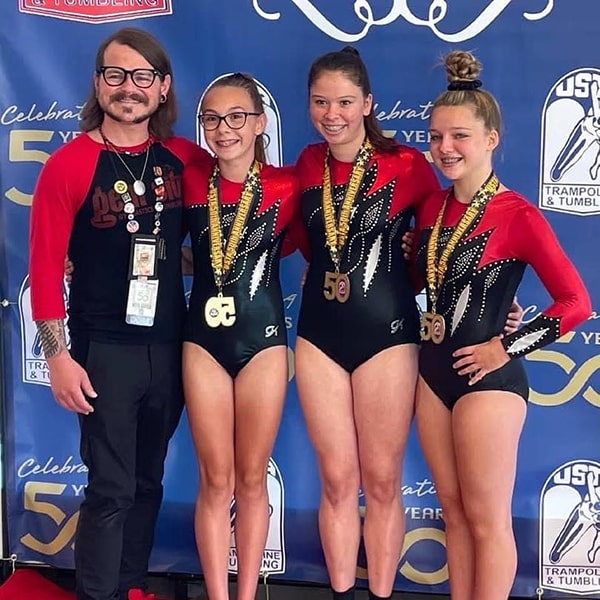 Three of our advanced athletes competed on the last day and finished well among the 116 teams. Nationals was in Rochester, Minnesota from June 14-19. Twenty-nine of our athletes qualified for Nationals at the State Championships, and 17 advanced to Nationals.
We are so proud of all our athletes and their hard work and dedication. Athletes on the tumbling team competed in up to five invitational meets this season. They practice 1-3 times per week for two hours each practice. Tumbling team athletes are coached by Zeke Cernea, Laci Heller, Anne Nash, and Lydia Schrand. Read more about the Gem City's tumbling team here.
Congrats to our great athletes and all of their hard work.
Results
Sophia Slater – Adv
4th in flight 🏅
4th overall going into finals 🏅
5th place finish overall of 9 🏆
Advanced team overall 3rd place
MaryKate McReynolds – Adv
2nd in flight 🏅
3rd overall going into finals 🥉
3rd overall of 23 🥉🏆
Advanced team overall 3rd place
Ashlyn Akerson – Adv
3rd in flight 🥉
4th overall going into finals 🏅
3rd overall of 15 🥉🏆
Advanced team overall 3rd place
Advanced Team
MaryKate McReynolds
Sophia Slater
Ashlyn Akerson