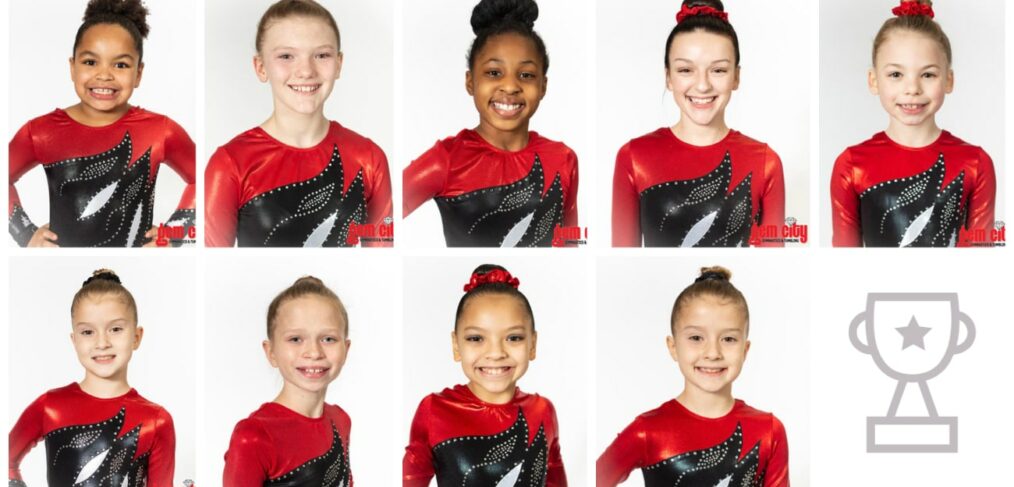 Novice Girls Tumbling Team places 2nd at Nationals
Out of 116 competitive teams at the USTA National Championships, Gem City's novice girls team placed 2nd in the team competition! We are tremendously proud of these athletes strong performance.
Nationals was in Rochester, Minnesota from June 14-19. Twenty-nine of our athletes qualified for Nationals at the State Championships, and 17 advanced to Nationals.
We are so proud of all our athletes and their hard work and dedication. Athletes on the tumbling team competed in up to five invitational meets this season. They practice 1-3 times per week for two hours each practice. They are coached by Zeke Cernea, Laci Heller, Anne Nash, and Lydia Schrand. Read more about the Gem City's tumbling team here.
Congrats to our great athletes and all of their hard work.
GCGT Girls Novice Team:
Josalyn Miller
Ellie Lithila
Mae Pittman
Lydia George
Lauryn George
Ellisyn Stratman
Aubrey Cress-Grote
Millie Stewart
Madilynn Wiseman
Nationals Result:
2nd overall of 116 teams 🥈🏆