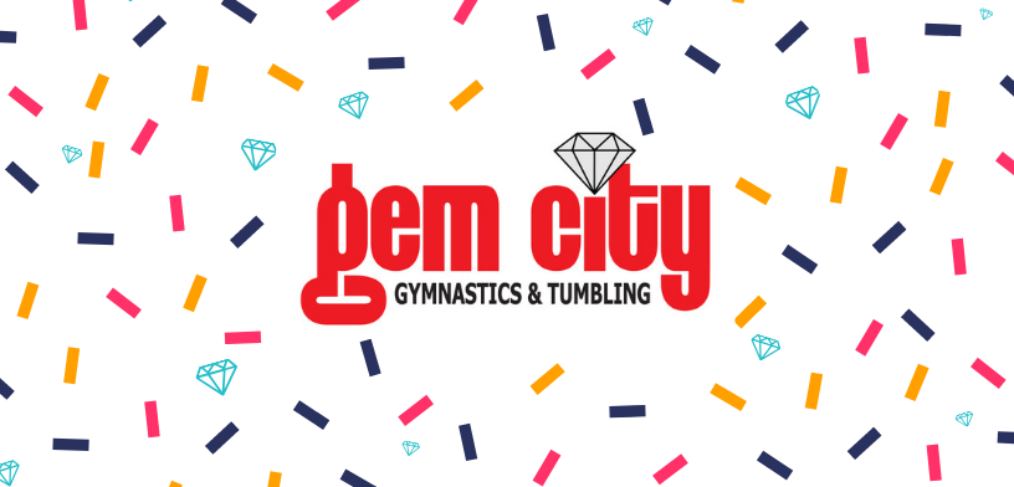 Anniversary Edition Open Gym on August 6
🎉 This month we are proud to celebrate 15 years in business with our Open Gym – Anniversary Edition! The open gym takes place on Friday, August 6 from 6:30-8:30 pm.
We'll have a special treat for every child that attends! This will be our last open gym of the summer, so make sure to call 217.224.8491 to reserve your spot! Pre-registration is required, and you do not have to be a member to attend. Ages four and up are allowed. Members are $12 and nonmembers are $15. Please be sure to follow the Facebook event!
Other Anniversary Activities
👀 We love looking back through the years. commercial! Keep an eye out for our next Gem City throwback post – our 10 year anniversary
🤸‍♂️ Don't forget about our custom practice leotard and anniversary t-shirt! Each are available for order through October! You can find order forms for the leotard and t-shirt here or stop into Gem City's office. Simply drop the order form off at the office, call 217.224.8491 or mail it in. Orders will be placed once a month.
Class Sign-Ups
🏅 The Tokyo Olympics has us extra pumped about gymnastics. Got Team USA!! You can start your Olympic training and sign up for fall classes now! Find Gem City's fall schedule here.