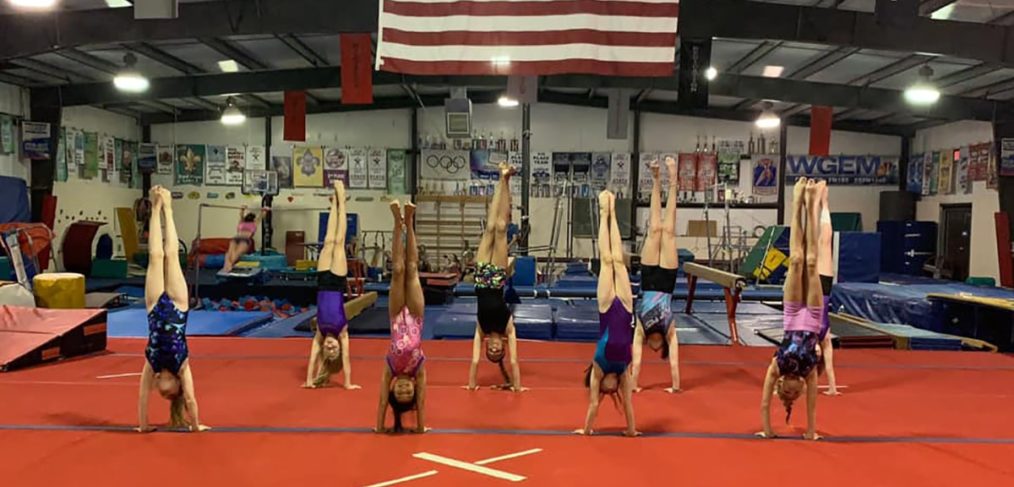 Spring schedule now available
Start planning your schedule for 2022 right now! The full Spring 2022 schedule is available online for gymnastics, tumbling, cheer, and kinder gem classes.
The Spring 2022 session will begin January 3 and run until May 14. Full schedule and pricing is available here.
In-class evaluations will happen the week of November 15. Each athlete will receive a class recommendation for the next session. Use this evaluation as you browse over the spring schedule and find the best class to fit your busy schedule.
Registration for spring classes begins Monday, November 22. Remember this is a short week due to the Thanksgiving break – we are closed Wednesday through Sunday. We ARE open for Preschool Playtime on Wednesday morning, though. Keep in mind that we are still doing registrations either over the phone or in-person in our office, so make sure to plan ahead and get ahold of us before classes start to fill up. We did have waiting lists this session, so getting your spot reserved is key!
Looking for our current Fall 2021 classes? Find them here.
---
Join our email list and be the first to know when Gem City's new schedule posts