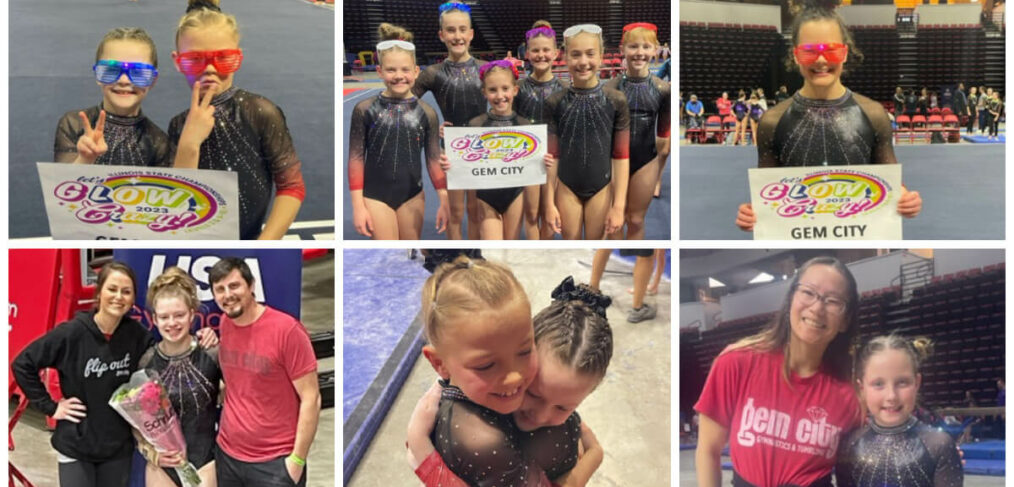 Exciting Results from Level 3 & 9 Gymnasts at State!
Bloomington, Illinois- We are very proud of this group of athletes! Gem City is especially excited by Lucy Biggs, Level 3, sweep of State! She earned FIRST on every event and the all-around!! It's a first in Gem City history.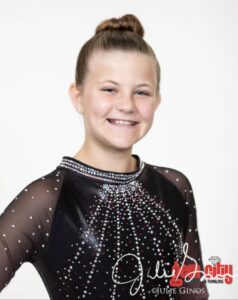 Congratulations to all athletes on qualifying & advancing to USAG 2023 Illinois State Championships!
Our Level 9 girls earned 8th in State for senior age group on bars! Our Level 3 girls earned 8th on vault & 10th on bars in State for senior age group!
Check out our top ten placings are listed below.
State Results
Level 9
Ava Winking – 5V, 5UB
Anna Venvertloh – 10V, 6UB
Level 3
Sophia Allen
Lucy Biggs – 🥇 1V, 🥇 1UB, 🥇 1BB, 🥇 1FX, 🥇 1AA
Rozalyn Brass
Cecelia Coval
Ava Freesmeyer – 8UB 10FX, 7AA
Hadley Fry
Kinsley Fuller
Sylvia VanHove
Ella Wietholder – 🥉 3V, 7UB, 5BB, 10AA