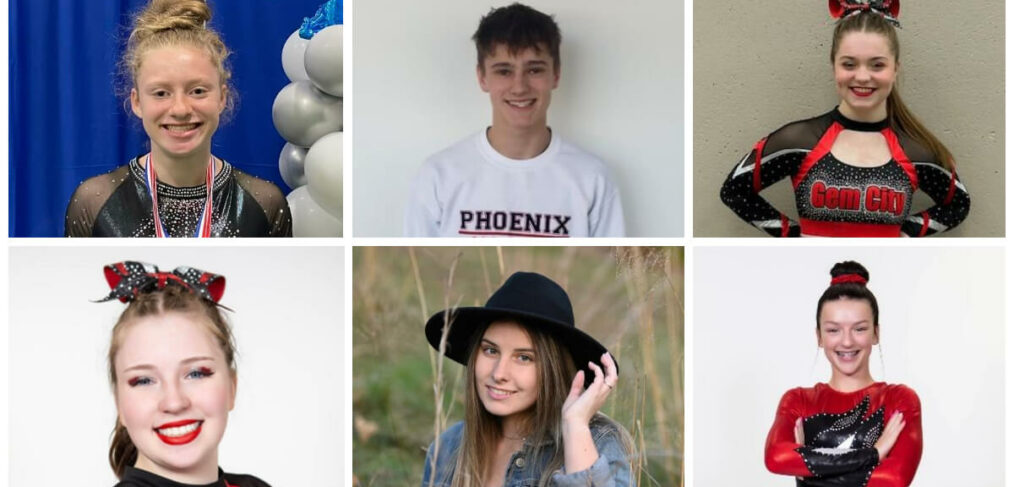 Senior Spotlight 2022-2023
We have six graduating athletes this year that are part of our team program or are staff here at the gym! 
We love and appreciate all of them and cannot believe the time as come to say good-bye to some of them. We wish all six of you the best of luck. If you see any of them over the next month, please join us in wishing them luck and congratulating them! 
Sydney Sherman
I attend school at Quincy Senior High and will graduate in May 2023. I have been at GCGT since I was nine years old. I was a member of the tumbling team for four years where I won two state championships and a national championship! I am now on the all-star cheer team and competed at Nationals last month and we earned third place! I have also been working at GCGT since 2021 where I am a recreational and tumbling team coach. In the fall, I will attend Quincy University and major in forensic psychology. I will continue to work at Gem City and compete with the all-star cheer team during my freshman year of college.
Christian Klingele
My name is Christian Klingele and this year I am graduating! I am graduating from a micro-school called Quincy Faith Academy. I started going to Quincy Faith Academy two years ago after transferring from Payson Junior High in 2021. While attending Quincy Faith Academy I have been taking dual crediting classes from John Wood Community College. I have immensely enjoyed my high school experience at Q.F.A. and plan to remember my time there.
I am also an athlete and coach here at GCGT! I have been on the All-Star Cheerleading team since 2022 and came back to the gym that year as well. Our squad attended Nationals last month and we got third place! I initially came to GCGT at age 11 but took a break around age 13; it is safe to say that coming back to cheer for GCGT was an amazing decision! In addition to cheerleading, I am shadowing classes and learning how to become an amazing coach.
In the future I plan to accomplish academic, business, and personal goals. One of those goals is finishing my degree at John Wood Community College. I am halfway done with my associates degree in business and will graduate by spring, 2024. In the future, I hope to develop with my green house and garden venture. In addition to agriculture, I plan on working to become more experienced in cheerleading and help others learn how to cheer! For the most part, however, my future is full of all sorts of paths, and I cannot wait to see which one I choose.
Josey Miller
Hi, I am Josey Miller, a member of the tumbling team. I have been on team for the past three years and have loved every minute of it! I started out at Gem City with regular tumbling classes during summer sessions. Due to Covid I had the opportunity to join tumbling team as my school activities were suspended. I go to Winchester High School where I am involved in cheerleading. In the fall, I plan to attend Illinois State University to major in business. I will always be proud to represent Gem City and will forever be grateful for my friendships and experiences.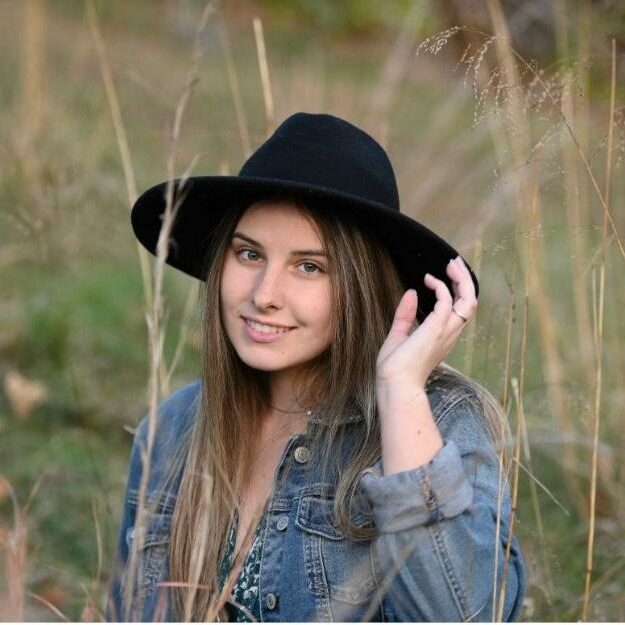 Allora Hawkins
My name is Allora Hawkins. During my time at the gym, I have met so many people, from classmates to coaches. I am so grateful to Zeke for recommending me for a job here after I lost my old one, and to Katie who gave me a chance. Not to mention Becky for putting up with me and my crazy schedule! I want to thank all the coaches who put up with me throughout the years.
While school is not my favorite, it is very important to keep your grades up; especially if you're involved in school activities, like me. I have been involved in the Pirate Pride Marching Band and Concert Band, varsity cheerleading and the Women's Choir. I can say without a doubt that I may have been busy, but these things made me who I am today.
In the fall I will attend Southeast Missouri State University, in Cape Girardeau, MO. And major in Marine Biology/Science, with an emphasis on Aquarium work. I will also minor in Instrumental Music.
Elizabeth Drew
I have been going to the gym my whole life. Even before I was old enough to take a class, I was there with my brother and sister. I started classes at 18 months and have been on the gymnastics, tumbling, and all star cheer teams. My best moment at the gym so far have been when the cheer squad won Nationals last year. This year we placed third at Nationals. I have been working for the gym since I was 14, teaching Kinder Gem classes and working birthday parties and pizza fun nights. I am graduating as a junior this year from Quincy Senior High School and will be attending Illinois State University this fall majoring in Early Childhood Education.
Ava Winking
I go to school at Quincy Senior High and will be graduating this May. I have been taking gymnastics class at GCGT since I was four years old. I competed on the Gymnastics Team for 10 years. The highest level I reached was Level 9. I won a State Championship in 2014 and was the first alternate for Nationals in 2022. I competed at Nationals for the all-star cheer squad in March as an alternate, as we earned third place! After graduating, I will be attending Southern Illinois University Edwardsville and majoring in biology on a pre-med track and potentially minor in forensics or criminology. I plan to either go into the medical field or do something in forensics. I also plan on working at a gymnastics club in Edwardsville.