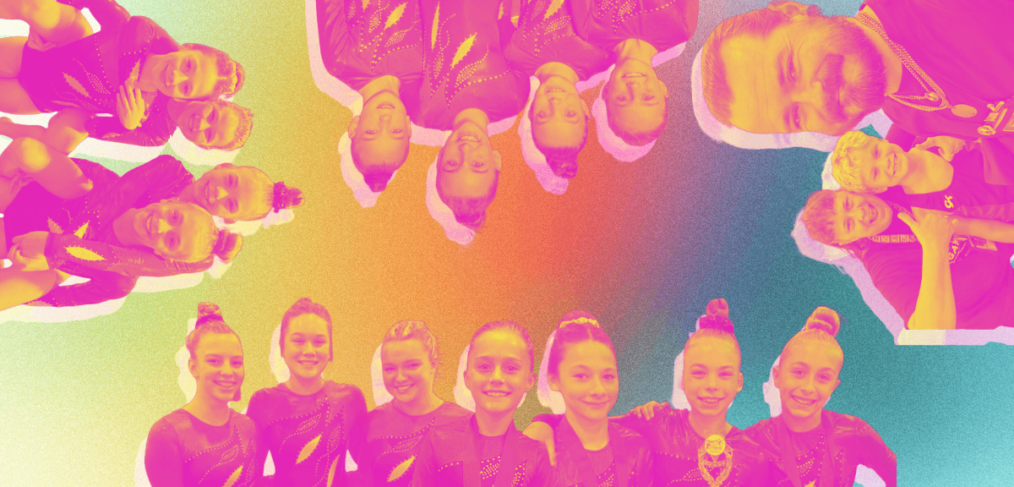 Tumbling Team Kicks Off Season in East Moline
Gem City's Tumbling Team competed in their first competition of the 2023-2024 season in East Moline on November 5.
They had an awesome showing! Great job GCGT Tumblers! Keep scrolling for the results.
Tumbling team athletes are coached by Zeke Cernea, Anne Nash, Sydney Sherman, and Lydia Schrand. Read more about the Gem City's tumbling team here.
Meet Results
Ashlyn Akerson – Advanced – 1st 🥇
Sierra Bergman – Sub Advanced – 1st 🥇 
Henry Keppner – Intermediate – 1st 🥇
Niah Vazquez-Epperson – Novice – 1st 🥇
Kayden Hill – Sub Novice – 1st 🥇
Ruby Akerson – Sub Advanced – 2nd 🥈 
Ellisyn Stratman – Sub Advanced – 2nd 🥈
Dorothy Boehmer – Intermediate – 2nd 🥈
Ella Wietholder – Intermediate – 2nd 🥈
Esther Vazquez-Epperson – Novice – 2nd 🥈
KK Vazquez-Epperson – Advanced – 3rd 🥉
Hadley Trowbridge – Intermediate – 3rd 🥉
Hadley Fry – Intermediate – 3rd 🥉
Morgan Venvertloh – Intermediate – 3rd 🥉
Jenna Waschenbac – Sub Novice – 3rd 🥉
Ryli Zahringer – Sub Advanced – 4th
Isla Ufkes – Sub Advanced – 4th
Grace Stokes – Sub Novice – 4th
Alaina Nichols – Sub Advanced – 7th
Payton Palmer – Sub Novice – 7th
Charley Denton – Sub Novice – 8th