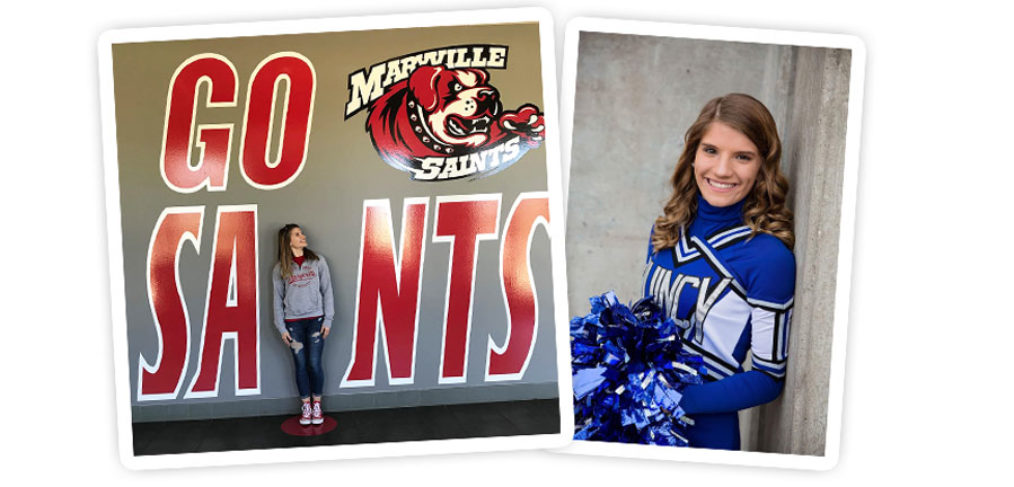 Senior Spotlight: Bree Barnes
Bree Barnes will graduate from Quincy Senior High School this year. She is the daughter of Brian and Cinda Barnes and a part of the Gem City family for almost 12 years. She was on gymnastics team, tumbling team, and just this past year on the Gem City All-Star squad. In 2012, Bree qualified and competed in the AAU Junior Olympics.
As for her high school involvement, Bree has been a QHS football, soccer, and basketball cheerleader for all 4 years. She also actively participates in Beta Club, National Honor Society, Math Team, and PALS. Back in February of this year, Bree placed first in her Pre-Calculus division and qualified for the State Math Team Competition. Outside of high school, Bree volunteers weekly in her church nursery. She loves to babysit and has a part-time job at TJ Maxx.
Looking into her future, Bree has decided to attend Maryville University where she will major in Biochemistry on the Pre-Medicine track. Bree hopes to either be an OB-GYN or a Neo-natal surgeon.
Earlier in the year, Bree was offered a spot on Maryville's second STUNT team. STUNT is a new sport that focuses on the physical components of cheer: stunting, tumbling, and jumping. She will be a flyer and a tumbler for them.
Good luck, Bree!
---
Were you once a gymnast, tumbler, or cheerleader at either Gem City or Quincy Gymnastics? Feel free to stop by the gym or drop us a line! We love hearing from former athletes.