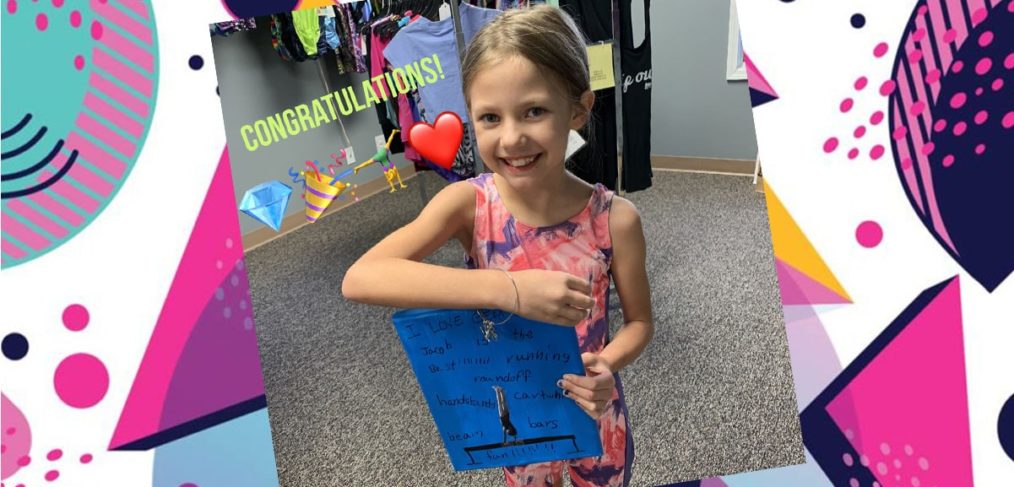 Chloe Schafer Wins "Why do you love Gem City?" Contest
In September, we launched our "Why do you love Gem City?" contest. Using any creative medium, athletes were able to submit any piece of art or writing to express why they loved attending Gem City. We had many great entries and thank you to all that entered!
Drumroll please…

🥁
🎉 Congratulations to Chloe Schafer!
She painted a piece that told us why she loves Gem City! ❤️ It was very creative! Chloe painted a canvas, cut out a photo of herself doing a handstand, glued it to the painting, and then she wrote her words onto the painting. 💎👏
Thank you to all of our participants. We had some very creative, thoughtful, and funny pieces submitted. Chloe won a "gem" bracelet and is very excited to sport it!