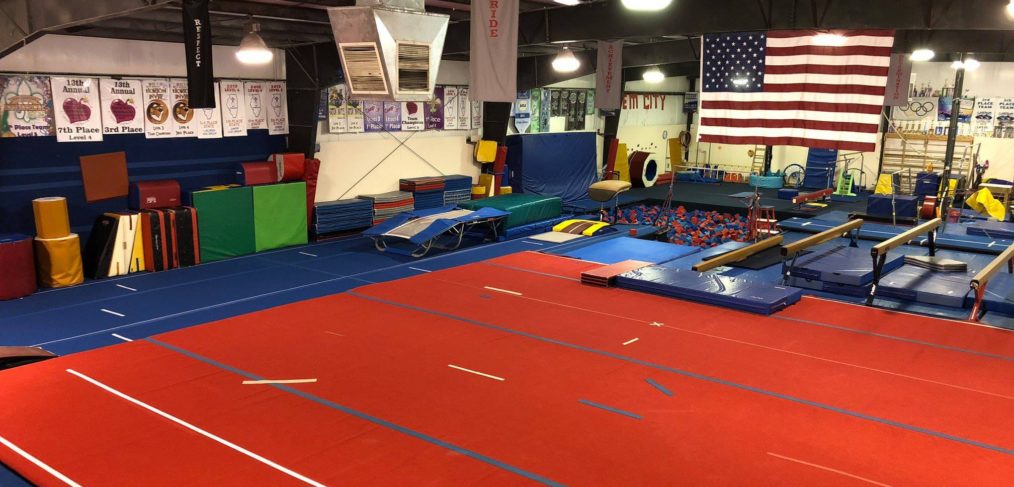 How We'll Be Keeping Our Community Safe
We're so excited to get Gem City up and running again! Please help us make this a safe reopening for our gym community. Check out the new procedures we will be implementing.
We are operating this summer minus many of our usual programs and in a limited capacity. Gem City will be offering private lessons, preschool playtime, and birthday parties. Get more information about our offerings here. Phasing back into our new normal will be a group effort.
Please call 217.224.8491 or message us with any questions or to book a lesson or a party. We hope to see some of you soon!
Summer 2020 Procedures:
• We will be disinfecting multiple times a day – especially in common areas. Once a week we will be deep cleaning with a bleach solution.
• Every child that comes to the gym should wash their hands with soap and water BEFORE and AFTER their lesson, party, or playtime.
• We will not be using the water fountain this summer, so bring your own water, or purchase a bottle of water for $1 in our Pro Shop.
• We ask that you maintain a social distance if you MUST come inside. We encourage as many parents as possible to simply drop off your child at the door. HOWEVER, we NEVER want an athlete in the gym alone (even though they're with a coach); please check to make sure they're not alone and please stay inside the gym if they are alone with their coach.
• We will not allow athletes to wear a mask. Masks bring the risk falling over the athlete's eyes while training gymnastics skills and also inhibit breathing while working out.
• Tables set up for parties will look different to enable more room between children while eating.
• Those attending a party and eating will be asked to wash their hands with soap and water BEFORE and AFTER eating.
• We will not have regular office hours this summer, so please call 217.224.8491 or message us with questions, to book, or to make a credit card payment over the phone. We are checking messages and returning calls daily. We hope this will help minimizing the amount of people coming and going into the facility each day.
• All activities listed remain under the capacity allowed by our facility under Phase 3.
• We've been called by many prospective customers concerned that we're allowing more than 10 people in our facility. We are working under the guidelines put forth in our governor's plan for Phase 3 and are allowed up to 50% capacity inside the facility. We are doing cleaning and disinfecting measures between parties, after lessons, and multiple times in common areas each day.
Our attendance guidelines can be found on page 4 of the Health & Fitness Centers section or page 4 of the Youth Sports section. Check them out below or find the full document here.
• Our facility is low on Clorox wipes, Germ-X, and Lysol, so we will be using them wisely. We need the use of soap and water and bleach to be our primary ingredients for cleanliness. As soon as stores get restocked with these items we will be reordering and our cleaning regimen will change a bit.