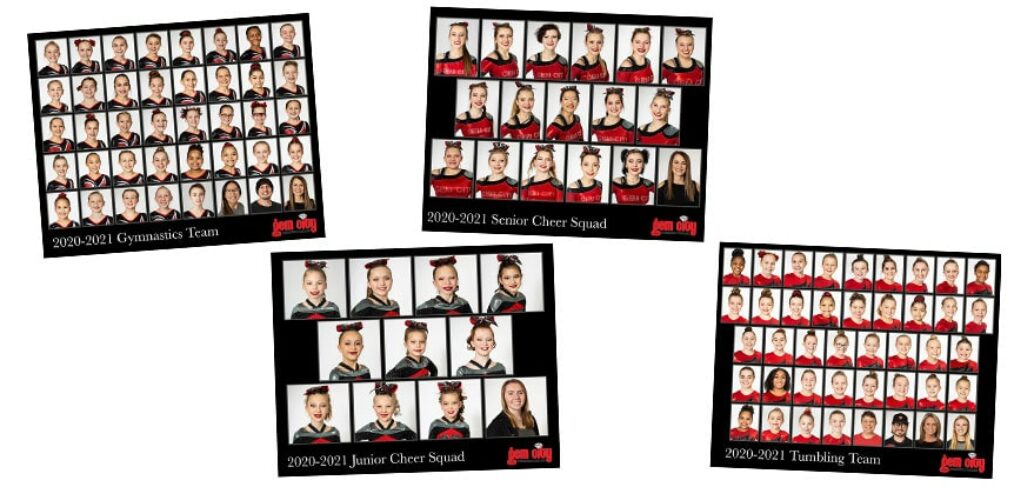 Say Cheese: Team Pictures 2020-2021
It's been a very weird competitive season for Gem City's teams (our season started June 2020), but we still took a moment to document and celebrate these hard-working, student athletes with team photos.
Our competition season doesn't look the same as past seasons, but we still have competitions to attend AND we were still able to get our team pictures taken thanks to photographer Julie Ginos.
💎 🙌 Meet our 2020-2021 competitive teams below! We have a gymnastics team, tumbling team, senior all star cheer squad and junior all star cheer squad. We are happy to have been able to train and will continue working hard FOR THEM. They are the reason we LOVE what we do.