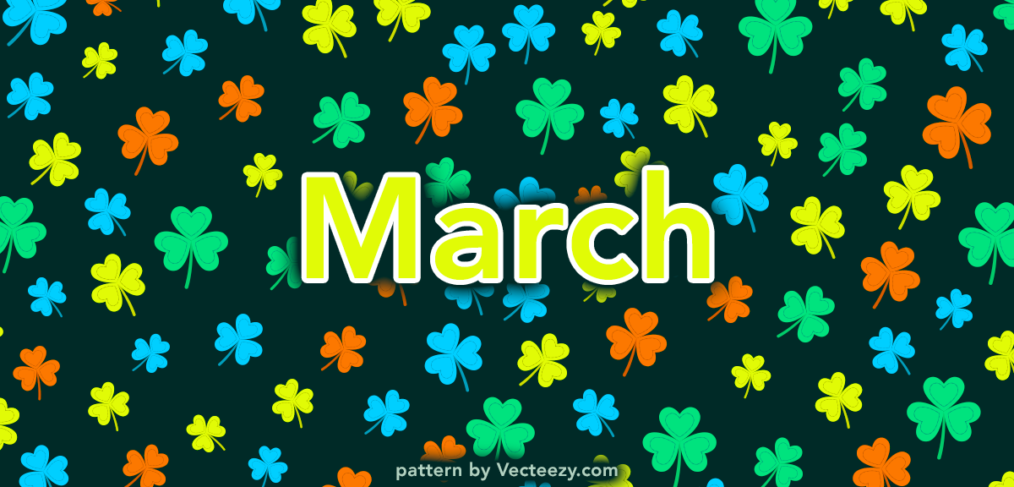 March 2021 Newsletter
It's time for spring weather and summer planning!
---
Notes for March
🐰 Scheduled Break
We are closed for Easter break Friday, April 2 – Sunday, April 4. Regular spring classes resume Monday, April 5.
☀️ Start Planning for Summer
Summer schedule will be available online by April 1.
Summer registration begins Monday, April 19.
Summer session is 10 weeks running June 1 – August 9.
---
Evaluation Week will be the week of April 12
Evaluation Week is a great opportunity for coaches, athletes, and parents to celebrate the progress that's been made during the session!
Each athlete will receive a written evaluation from their coach for their recommended class for the next session. During evaluation week, class instructors use a standardized list of skills for each level to see what skills your child has accomplished this session. If your child has mastered all the skill standards they will move up to the next level class.
---
Looking for Gem City's Next All-Star Squad
All-star cheer information for tryouts for next year's squad is now available. Tryouts are May 15 and information needed for tryouts is available by emailing gemcitytumbling@gmail.com. You MUST request information if interested in trying out.
---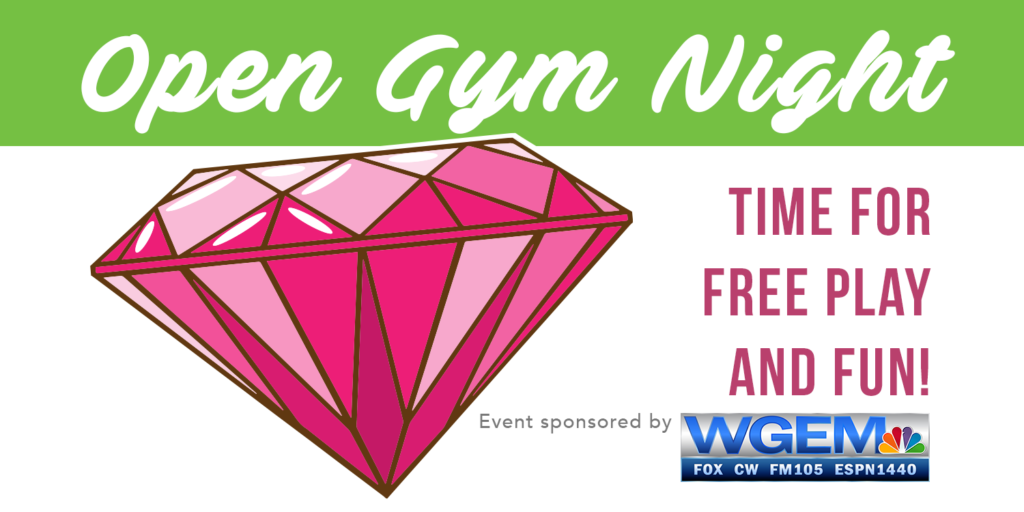 Gem City's next Open Gym is April 30
We are excited to host an open gym on Friday, April 30, 6:30-8:30 pm. The cost will $12 for members and $15 for nonmembers. Reserve your spot by calling 217.224.8491. You MUST have a signed waiver and full payment handed before Thursday, April 29.
We do have limited capacity, so pre-registration IS A MUST! Please call 217.224.8491 to reserve your spot.
Pre-registration locked in upon signed waiver and payment.
No parents allowed inside the facility during the open gym. Please drop off your child and wait for your child outside the front door BEFORE and AFTER the open gym. Call the office at 217.224.8491 to register.
Please allow a social distance between you and the others around you.
The water fountain is off-limits, so please bring your own water bottle.
Please remind your child to wash their hands BEFORE and AFTER the open gym in the gym's restroom.
Face masks are not required to be worn by the children attending because of the safety risk of falling over a child's eyes while playing and inhibiting breathing during exercise.
---
Stay up to date!
Keep up on all of Gem City's teams by checking competition scheduled on team pages or viewing our blog! They are preparing for State, Regionals, and Nationals this month and in the coming months so we'll have a lot to report back!