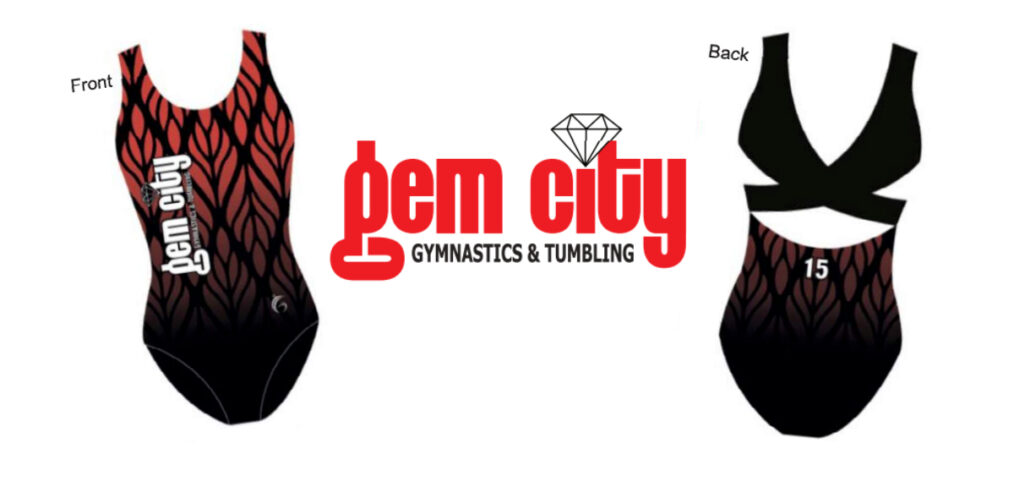 Practice Leotard Available!
Our celebration of 15 years in business continues at Gem City! We are excited to announce a CUSTOM PRACTICE LEOTARD for sale! We have NEVER designed a practice leotard, so this is really exciting for us!
The leotard is available to order beginning July 1 through the month of October. You can find the order form here or stop into Gem City's office. We WILL have sizing samples available in our Pro Shop for the month of July ONLY.  Garland leotards are a new brand for us, so we want you to try on a sample size to help you place your order. We will place one order a month and we will call you when your order arrives and is ready to be picked up! You can print this order form and mail it in or bring it in, or we can take your order over the phone.
We will also be celebrating the Fourth of July alongside our anniversary this year, so be ready for some POPSICLES after class the week of July 5!
In case you missed it! In May, we released our new 15 year logo and t-shirt to commemorate our anniversary.You can use this order form here. You can also find the letter reflecting on the gym from owners Zeke, Jacob, and Katie. We also shared our first ever commercial that we filmed back in 2007! Then, last month each student received a Gem City balloon after class the week of June 7! The Pro Shop was covered floor to ceiling in custom balloons. We also shared the second commercial we filmed from 2012.