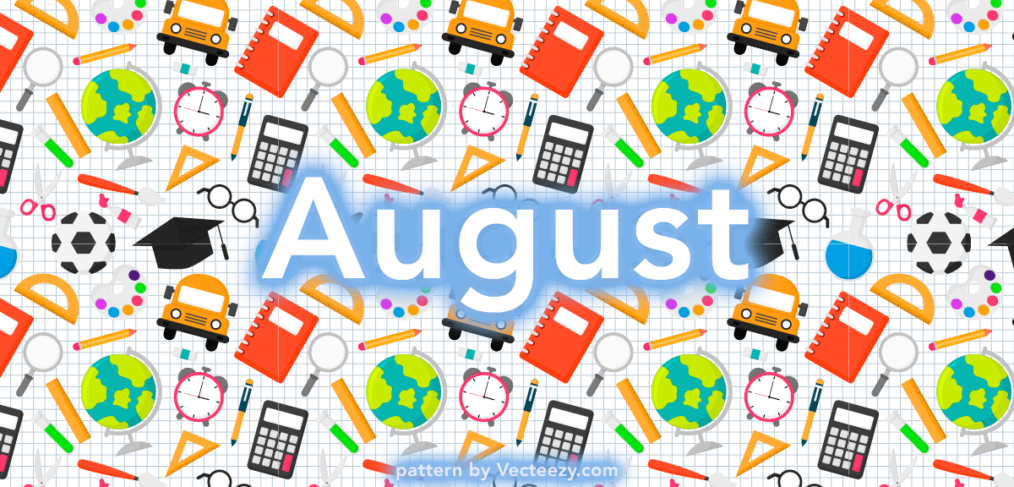 August 2021 Newsletter
🎉 This August feels a little special because it marks our official 15 year anniversary! August 2006 seems like yesterday. Thank you for 15 years of cartwheels and fun, Quincy!!
💥 Pop into the Pro Shop the first few weeks of classes to stock up. We've received two big shipments of leotards while on break! Plus, our sale rack is BIG and a lightly-used selection has some gems. Also, heads up: the price of snacks inside the Pro Shop will raise from $0.75 from $0.50. With increasing prices, we need to increase our cost so that we can still offer a healthy variety of snacks to our athletes.
🎈 Birthday parties book up months in advance! So please contact our office to reserve your spot today! The occasional cancelation or an added spot sometimes provide an opening, but plan ahead to ensure you can throw your party on the date you want.
Thanks,
Katie Cernea
---
Notes for August
🗓 Scheduled Breaks
The gym is closed for Labor Day from Saturday, September 4 to Tuesday, September 7. Regular classes resume Wednesday, September 8.
📚 Fall Schedule Available Now!
Be sure to check out Gem City's Fall 2021 class schedule! The 16 week session runs from August 21 to December 18.
🍎 Plan for the School Year
Fall session registration begins Monday, July 19.
Fall session classes start Saturday, August 21.
🧸 Preschool Playtime Returns
Preschool Playtime starts back up on Wednesday, August 25! Each Wednesday from 9:30-11:30am bring your preschoooler (ages six and under) to enjoy free playtime in the gym! Come and go as you please. At only $7 per child you can stay the full two hours or just pop in to play for a bit! Bring your own snacks and drinks or your coffee!
---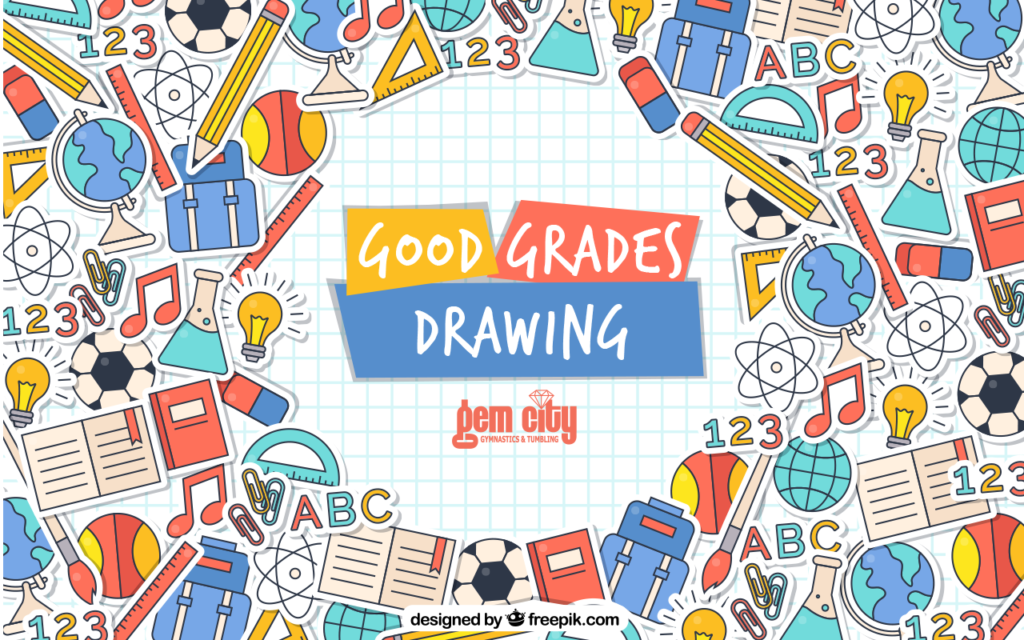 Looking forward to another year of the GOOD GRADES DRAWING
We are looking forward to having our Good Grades Drawing again this school year! We do one drawing each quarter and it is one of our favorite projects because it encourages our athletes to work as hard in the classroom as they do in the gym.
The idea is simple: For every A or equivalent earned, your child has the chance to win any item from the Pro Shop for free! (Pro Shop items do not include class tuition.) We love the strong work ethic of our athletes and are proud of the hard work they put into school. Keep hitting the books! Look for our drawing dates each quarter.
Our first quarter drawing will take place Wednesday, November 10! To enter, simply bring your child's report card to the office and show us how you did!
---
Upcoming Event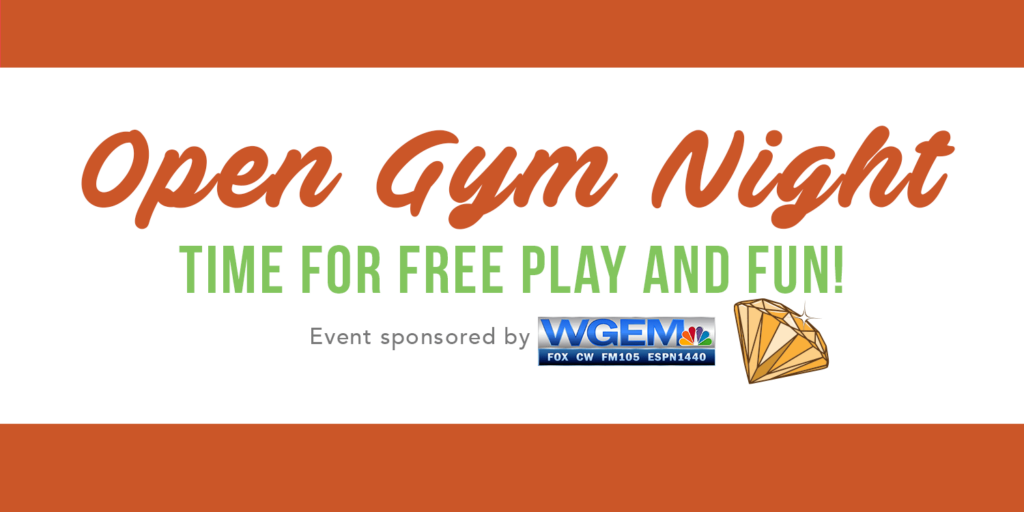 ---
Notes on the Fall Schedule
We are sorry that we must, once again, put our Adult Gymnastics and Adaptive Gymnastics programs on hold. Both programs are very much liked in our community, but available space and staffing have made it hard to continually offer these two programs. If you are interested in either one of these classes, we do suggest attending private lessons instead. If you have a small group that is committed to attending a weekly class, then please reach out to us and we will gladly accommodate a private weekly class!
---
The leotard is available to order beginning July 1 through the month of October. You can find the order form here or stop into Gem City's office. You can learn more here.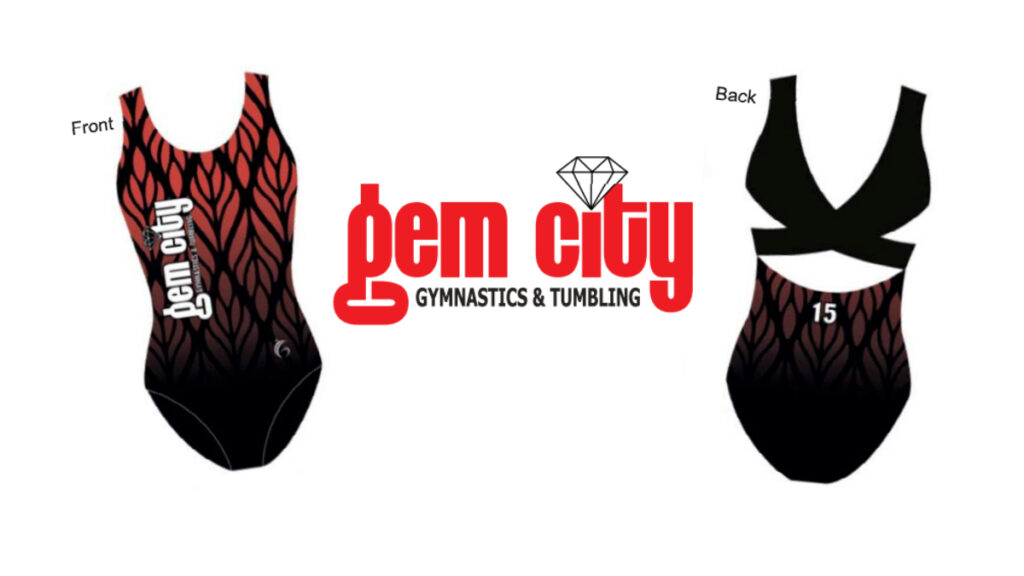 ---
To celebrate 15 years in business, Gem City created a special Flipping Factory t-shirt! You can fill out and return this order form to Gem City.