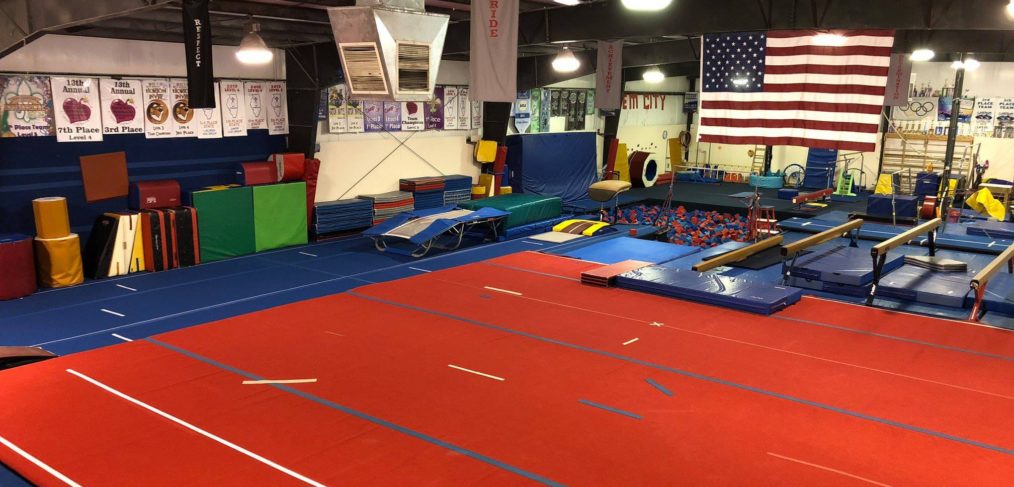 September: Anniversary Pro Shop Sale and $100 Gift Card Giveaway
This month we'll celebrate 15 years in business with 15% off in our Pro Shop for the entire month of September! Take advantage of the sale and stock up on leotards or Gem City memorabilia! We have t-shirts, sweatshirts, tank tops, and hats available.
We'll also celebrate our anniversary with a $100 gift card giveaway throughout the month to patrons of Gem City who have our car decal on their vehicle! Be sure to take a look at your windshield before leaving- we'll be placing gift cards under windshield wipers of cars proudly displaying their Gem City car decal!
Get prepared by grabbing a decal in our Pro Shop! We know we have lots of cars in our lot and on the street in the course of a week, so we plan to walk the lot many times each week at different times to see who is proud to display our name.
Other Anniversary Activities
🎉 We look forward to celebrating another two months for our anniversary! With the fall session starting about two weeks ago, we have a whole new group of kiddos that get to help us celebrate!
🤸‍♂️ We still have our anniversary t-shirt and anniversary custom leotard for sale through October. Make sure to place your order soon! We only have two more orders left, and then both of these items will be gone forever! (We place an order at the end of each month.) You can find the leotard order form here and the anniversary t-shirt order form here or stop into Gem City's office.
📽 We hope you enjoyed our last commercial share on social media! All summer long we have shared all of the commercials Gem City has made over the last 15 years. True throwbacks! All four commercials can be viewed on our Facebook page. View the latest share below.