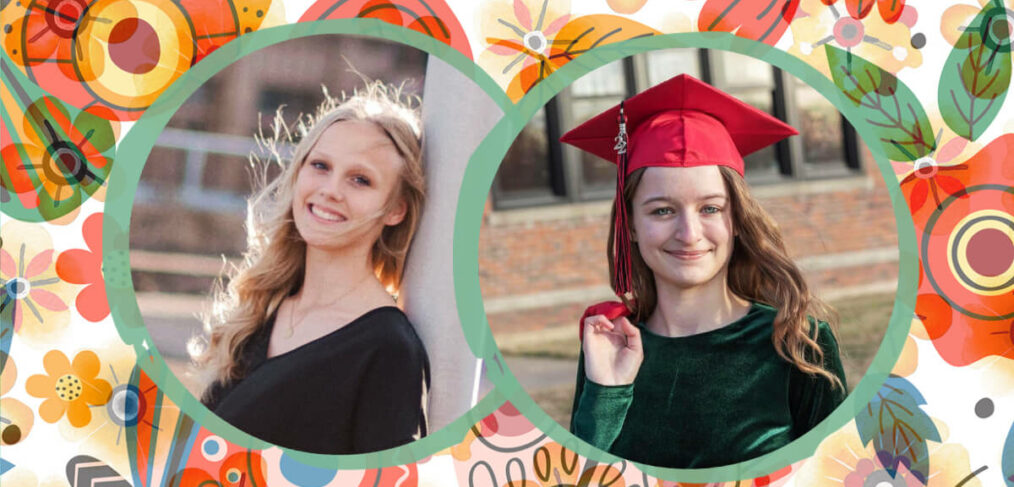 Senior Spotlight: Khloee & Madison
We are so excited to congratulate two of Gem City's seniors- Khloee Hinton and Madison Hochgraber. They both graduated in December at the end of the semester. Both of these young ladies will continue practicing and competing on their competitive teams through the end of the traditional school year, but we wanted to give them a shout-out on a job well done now!
Khloee Hinton
Khloee is from Hannibal, Missouri, and a graduate of Hannibal High School. She has attended classes at GCGT for six years and been a member of the competitive tumbling team for five years. Some of her highlights while on team have been her first-place finish at the State Championships in 2018 and then following that up by receiving 7th place at Nationals in 2018 in Fort Lauderdale, Florida.
Khloee has passions outside of the gym which include being an artist (she has won multiple accolades in the tri-state area for her drawings and paintings) and her love for her chickens and her geese!  Khloee plans to attend Truman State University beginning this fall to study Biology as a part of their Pre-Vet Program.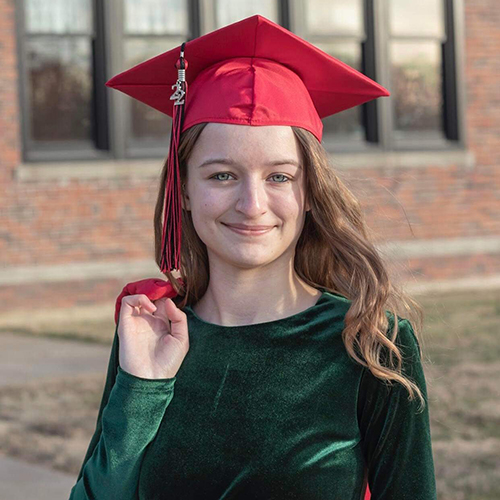 ---
Madison Hochgraber
Madison is a Quincy girl, graduating from Quincy Senior High School. She has attended classes at GCGT since she was nine years old! Madison has been on our competitive all-star cheer squad the last three seasons, on the senior squad.
Madison says, "I love competing and feeling the adrenaline rush! Cheer has made me push to limits I didn't know I could, making me feel accomplished!" While on the squad, Madison has been a part of qualifying for Nationals three times. Nationals in 2020 was canceled, but in 2021 her squad earned 3rd place at Nationals. They have already qualified for Nationals this season and will attend in Florida in April! Madison is currently attending classes at John Wood Community College.