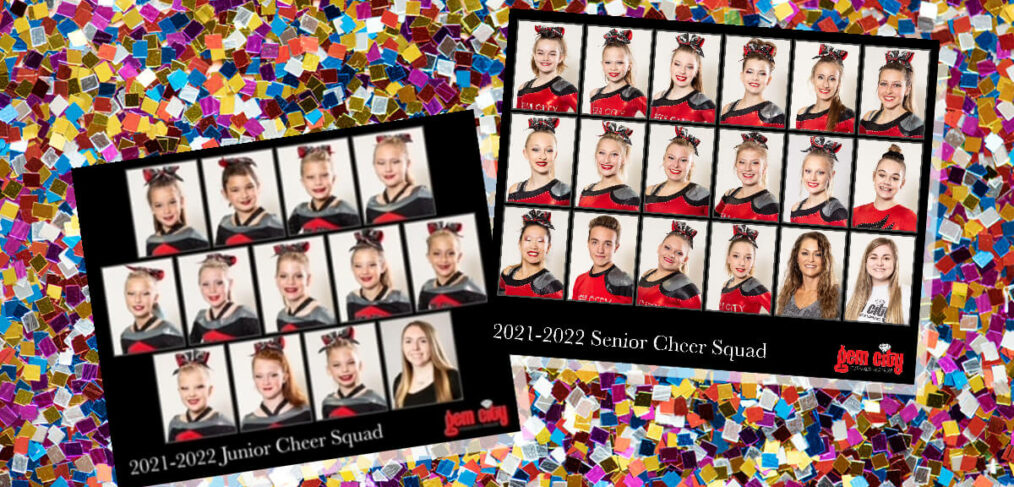 Both All Star Cheer Squads Bound for Nationals
Gem City's junior squad will kick off the month at Nationals on April 2-3 in Kansas City, MO followed by the senior squad competing at Nationals on April 9-10 in Pensacola, FL.
The senior squad is coached by Hope Huff and Ashley Schralla. The junior squad is coached by Hayley LaGarce. You can read more about our all star cheer program here. See a full list of members for both squads below.
2020-2021 Gem City All Star Squads
The Gem City Diamond – Level 1
Madisyn Mixer
Ellisyn Stratman
Charley Denton
Raelynn Weatherford
Lindyn Schneider
Alaina Nichols
Alexis McMullen
Avery Board
Kamryn Mashek
Mia Brown
Carter Arnold
Natalie Chapman
Senior Level 2
Morgan Elston
Shelby Westhaus
Autumn Speckhart
McKenzee Mellon
Rylee Mellon
Elizabeth Drew
Jackson Thompson
Madison Kent
Abby Barnes
Sarah Shumake
Irelyn Plenge
Emma Wilson
Kadence Haskins
Madison Altgilbers-Hochgraber
Millie Stewart
Elisia Dohman