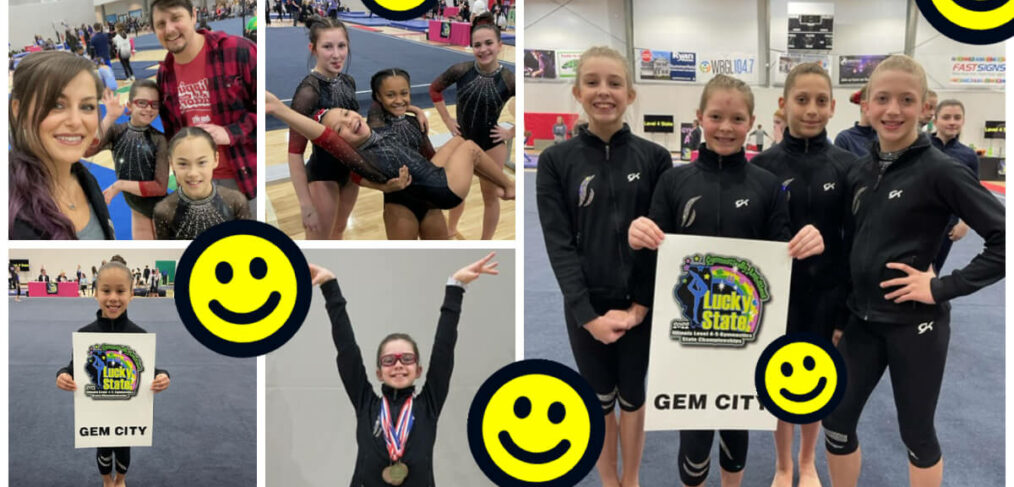 Level 4 & 5 State Results: Gem City Now Home to State Floor Champion – Sylvia Winking
Sylvia Winking is a Level 5 State Floor Champion. Gem City's highest score of the weekend was earned by Kaliyah Chinn on vault with a 9.725!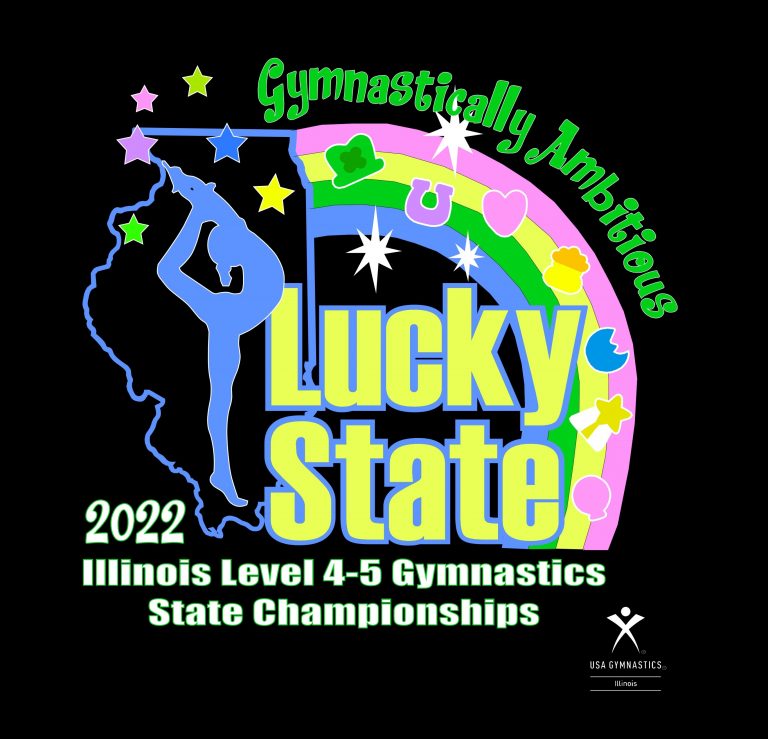 Our Level 4 & Level 5 Gymnastics Team competed on March 18-20 in Bourbonnais, Illinois at the State Championships. Our athletes are coming home with lots of TOP TEN places!
We are so proud of all the athletes that advanced and attended. Fourteen athletes represented Gem City.
Gymnastics team coaches include Jacob Huff, Hope Huff, Ashley Schralla, Katelyn Dixon, and Sarah Shumake. You can read more about Gem City's gymnastics program and find our meet schedule here.
💎 Top ten placings 💎
Sylvia Winking – V8, UB5, FX1, AA3
Emma Fleer – V6, FX7, AA10
Kaliyah Chinn – V2
Eden Mayes – V3, FX2
Kaylin Vazquez-Epperson – BB5, FX8
Hayden Marley – V9
Ellie Lithila – V4
Faith Alford – V8
You can a full list of all athletes that advanced and competed here.