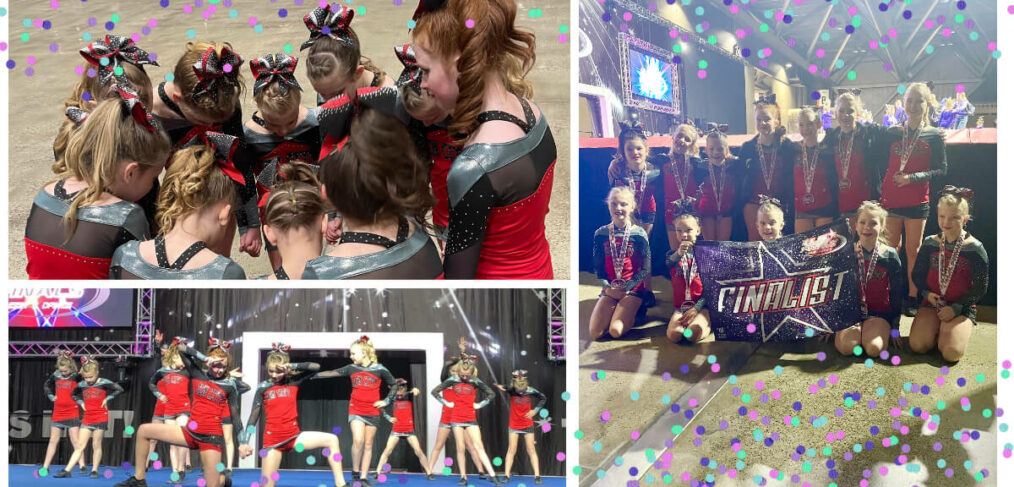 Junior Squad Finishes 4th at Nationals
Competing in Kansas City at the US Finals on April 2, the Gem City Diamonds (our Junior All Star Cheer Squad) earned 4th place.
This ends the season for our girls, and what a great group of young ladies we got to be a part of the gym this year. The Junior Squad is coached by Hayley LaGarce. You can read more about our all star cheer program here. See a full list of members for the squad below.
The Gem City Diamond – Level 1
Madisyn Mixer
Ellisyn Stratman
Charley Denton
Raelynn Weatherford
Lindyn Schneider
Alaina Nichols
Alexis McMullen
Avery Board
Kamryn Mashek
Mia Brown
Carter Arnold
Natalie Chapman