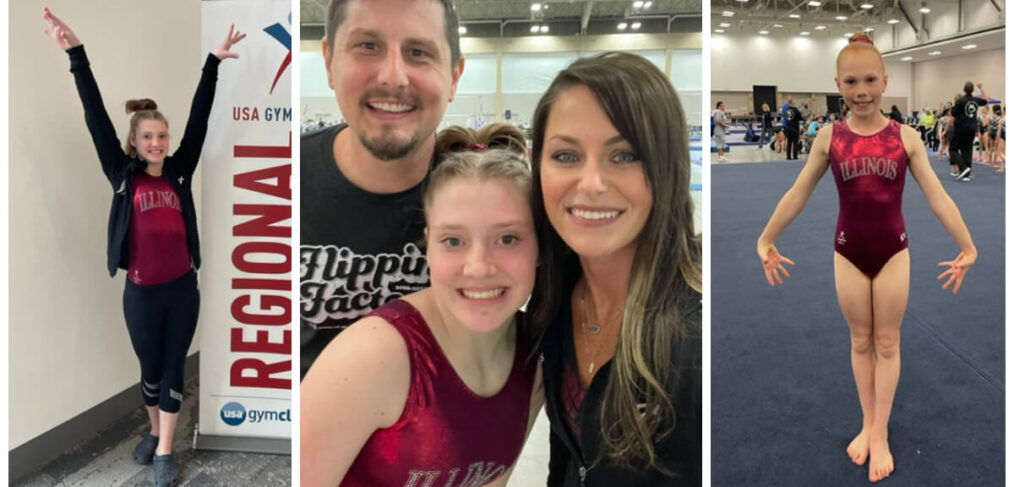 Level 7 Athletes Compete at Regionals
Two of Gem City's Level 7 gymnasts, Lila Winking and Olivia Slater, competed at Regionals in Louisville, KY! The athletes qualified at the USAG Illinois State Championships in April by earning an all-around score of 35.00 or better.
Congratulations to Lila & Olivia! We are so proud of you!
Gem City's Level 7 athletes practice up to six times a week and then usually attend one-on-one lessons throughout the season to perfect certain skills.
Gymnastics team coaches include Jacob Huff, Hope Huff, Ashley Schralla, Katelyn Dixon, and Sarah Shumake. You can read more about Gem City's gymnastics program and find our meet schedule here.