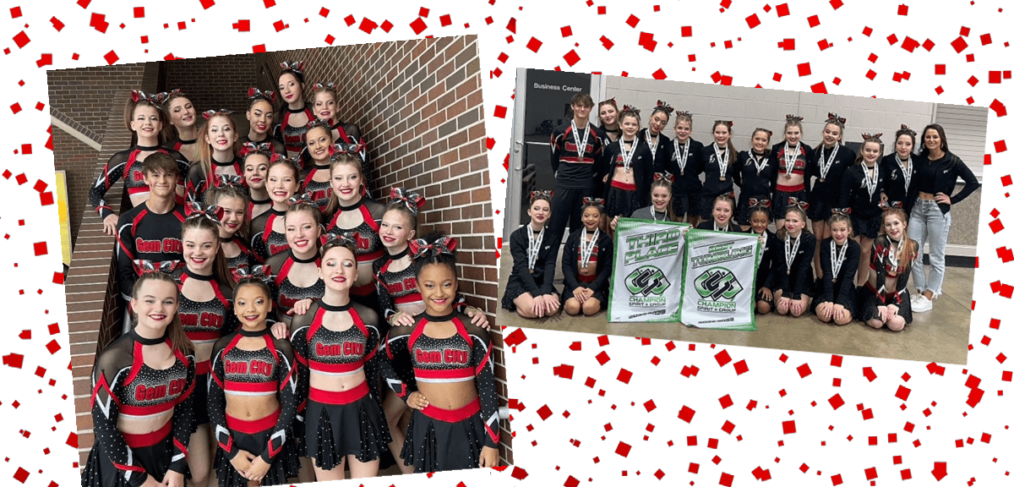 Senior All-Star Cheer Squad Kicks Off Season by Qualifying for Nationals
Gem City Phoenix, our senior all-star squad, earned third place, Grand Champion for Tumbling, and a bid to Nationals at the CSG Peoria Challenge.
Competition at the meet was fierce. Their third place finish was only 0.35 away from the first place score. The squad also qualified for Nationals in Galveston, Texas, at the Peoria meet. It was their first meet of the season.
We are beyond proud of this squad and all the hard work they put in. The squad is coached by Hope Huff and Ashley Schralla. You can read more about our all star cheer program here.